April Fools' round-up: Snapchat's Russian bots, Brexit emojis and bankrupt Elon Musk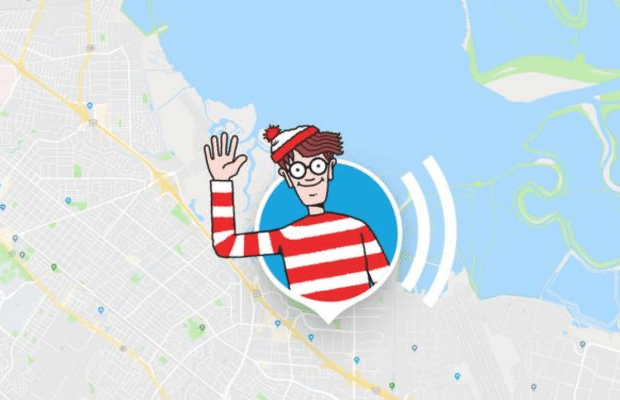 April Fool's Day has become a major event in the digital calendar, with many brands and media owners creating elaborate pranks to show off their funny side (and get plenty of social media shares and column inches in the process). We've put together some of the best hoaxes from 2018's pranksters for your viewing pleasure.
Snapchat's Russian Bot Filter pokes fun at Facebook
Snapchat unveiled a filter that mocked Facebook's alleged interference from Russian fake news bots. The filter puts the user's photo in a Facebook-like frame and adds Cyrillic text and likes from "Your Mom" and "A bot."
The Observer Brexit emojis fools BBC News
The Observer newspaper reported that new Brexit emojis, dubbed Brexit Bulldog and Starry Blue, would let people use the emojis to give their social media profiles a "brand identity". "Government sources indicated that if the Gibraltar-based company pressed ahead with the launch, ministers might look at imposing a post-Brexit import tariff on emojis," Scherzo Primavera of the Observer reports.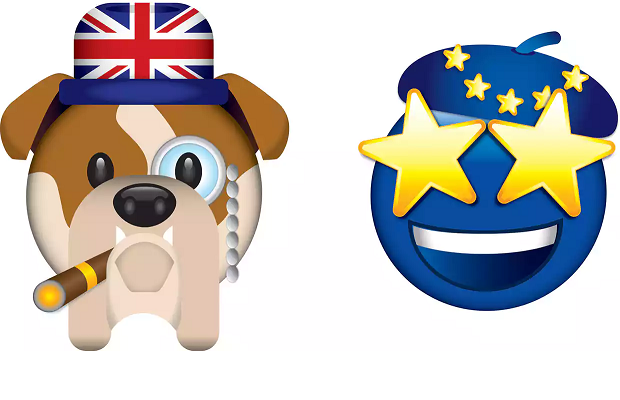 The story managed to convince the BBC which ran it in their paper review.
Virgin Australia launches mid-air spin class
Apparently we are all now far too busy and important to spend time unproductively, so now you can even get fit while flying. Richard Branson's airline, Virgin Australia, is launching Spin Class, the world's first in-flight cycling studio. The new cabin class allows passengers to burn calories on board during long-haul international flights.
It's great when two Virgin companies work together to come up with a really great idea. Well done to everyone at @VirginAustralia and @VirginActiveOz for introducing the world's first in flight spin class. Will be touring Australia later this year and can't wait to join one pic.twitter.com/cTIAxUuVZS

— Richard Branson (@richardbranson) March 31, 2018
Netflix acquires Seth Rogen
The streaming service didn't settle with Seth Rogen's body of work, they took his actual body, too. Netflix announced that it is acquiring the comedian and movie star, saying that he signed a deal to "transfer full ownership of his personal autonomy to Netflix, Inc." It's essentially an ad for Rogen's comedy special, which goes live on the streaming service on April 6th.
***EXCLUSIVE: NETFLIX ACQUIRES SETH ROGEN IN UNPRECEDENTED BUSINESS MOVE*** pic.twitter.com/0fgWHJhprh

— Netflix US (@netflix) April 1, 2018
LEGO VacuSort solves loose brick problem
No-one likes treading on Lego bricks, so the children's toy and destroyer of adult feet tweeted the release of a revolutionary new product, the VacuSort, which promises to suck up and sort by color and brick shape. The vacuum cleaner not only picks up bricks, but stores them by color and shape (and separates out dirt on the floor).
Amazon posts favourite authors to your door
Launching April 1st, Amazon Publishing will deliver your favourite authors to your front door. Watch as author @1PCornwell does whatever it takes to arrive on time. Who will you request? Its sister company, Audible, went for a sillier bent with an audio performance of the menus of its staff's favourite restaurants in Newark, New Jersey, where their headquarters are located.
Launching April 1st, Amazon Publishing will deliver your favorite authors to your front door. Watch as author @1PCornwell does whatever it takes to arrive on time. Who will you request? pic.twitter.com/MU5480PVqE

— Amazon Publishing (@AmazonPub) April 1, 2018
Elon Musk declares bankruptcy for Tesla
Musk turned one of his Boring Company flamethrowers on himself, serving himself a deep burn about Tesla sales reports, and his penchant for selling products that people can't believe are real. Elon was said to be found passed out against a Tesla Model 3, surrounded by "Teslaquilla" bottles, the tracks of dried tears still visible on his cheeks.
He then went on to post a series of tweets claiming his company had gone bankrupt, the last of which included a picture of himself. "Tesla Goes Bankrupt," he wrote in a message that copied the format of traditional press releases. "Despite intense efforts to raise money, including a last-ditch mass sale of Easter Eggs, we are sad to report that Tesla has gone completely and totally bankrupt. So bankrupt, you can't believe it. There are many chapters of bankruptcy and, as critics so rightly pointed out, Tesla has them *all*, including Chapter 14 and a half (the worst one).
Elon was found passed out against a Tesla Model 3, surrounded by "Teslaquilla" bottles, the tracks of dried tears still visible on his cheeks.

This is not a forward-looking statement, because, obviously, what's the point?

Happy New Month! pic.twitter.com/YcouvFz6Y1

— Elon Musk (@elonmusk) April 1, 2018
Where's Wally gets lost on Google Maps
Google added a Where's Waldo? (or 'Wally' in the UK) mini-game to it's Google Maps tool. On Android, iOS, and the desktop, you'll see Waldo pop up in his signature red and white stripes and give you a friendly wave. From there, just tap or click on him and you'll see the option to play a game that's straight out of the classic children's puzzle books. Aside from Waldo himself, you'll also be on the lookout for his friends Wenda, Woof, Wizard Whitebeard, and also the villainous Odlaw. Once you find Waldo, you'll be "transported to places all around the world" to start the search again. There's even a Google Assistant component to this campaign; you can ask "where's Waldo?" on a Home speaker, Chromebook, or Android smartphone and… well, I'm not sure what happens, quite honestly. But Google says something does.
Waldo and his friends just left Google in California for an awesome adventure.

Can you spot them with Google Maps?
When you find him, don't forget to let us know with #WaldoMaps! https://t.co/jIFTOOgrUm pic.twitter.com/bparGZOWw4

— Google Maps (@googlemaps) March 31, 2018
Burger King's Chocolate Whopper for Easter
With Easter and April Fool's falling on the same date this year, Burger King got chocolatey. The fast food chain claims to be bringing out a chocolate bun and patty with raspberry syrup and vanilla frosting.
Heinz Mayonaise gets 'Seriously Good' with Belgian Chocolate
Another brand to link the two events of Easter and April Fool's Day was Heinz. In a carefully crafted advert, Heinz tells how it has been working on a top-secret recipe in time for Easter. It's seriously good mayonnaise made even better with Belgian chocolate.
Highlighter pen maker Stabilo launches "redactor pen"
Stabilo may be famous for those highlighter pens everyone has in their desk drawers, but conscious of evolving customer needs their new product range swaps the iridescent blues and pinks for a classic matt black. Designed for redacting key information, we're thinking of it as the "anti-highlighter" – clearly the must-have for government departments the world over in 2018.