Digital to account for 50% of US $197bn ad investment in 2018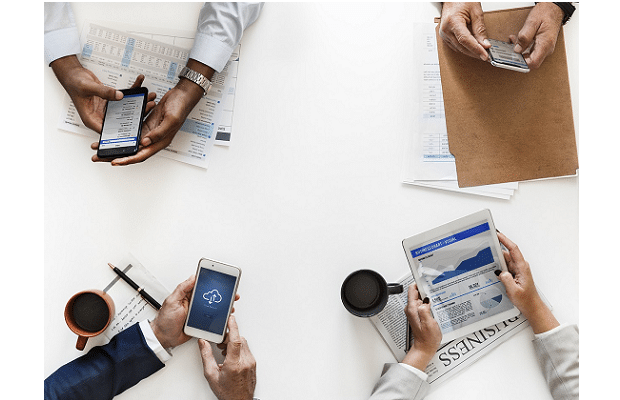 The US ad market is estimated to hit a record $197 billion in revenue in 2018, up 5.5% from last year, according to new research.
Digital advertising will be the biggest driver of growth, projected to make up half of total ad investment this year and hit $97 billion — with mobile accounting for 60% of that total.
In it's Advertising Forecast Report, MAGNA Expects the US Ad Market to reach a new all-time high in 2018.
Media owners will collect $197 billion in net advertising revenues (NAR) – a growth of +5.5% over 2017. This will be driven by a strong economic environment and incremental ad spend around cyclical events. This is an acceleration on last year's growth (+2.7%) and stronger MAGNA's previous forecast of +5.0%.
Digital ad formats (search, video, display, and social) continue to account for the lion's share of advertising growth. MAGNA expects them to attract 50% of total advertising sales this year, one year earlier than previously anticipated.
MAGNA noticed the Emergence of a "Vertical Divide" in 2017. TV-centric verticals like CPG, Pharma and Movies have remained mostly loyal to traditional linear television in 2017, while Digital-Centric verticals (technology, retail, finance…) continue to shift their budgets further away from TV, into digital formats.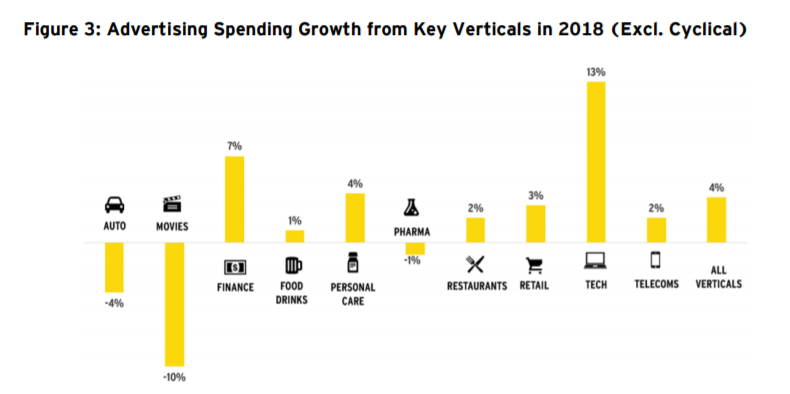 Other insights include:
In 2018, the classic even-year cyclical events (Mid-Term Elections, Winter Olympics, and FIFA World Cup) will bring $3.7bn in incremental net advertising revenues (NAR). Without those, non-cyclical ad sales will grow by +3.7%, i.e. slightly slower than 2017 (+4.5%).
Digital advertising sales will grow by +14% in 2018 to reach $97 billion, of which almost 60% will come from mobile advertising.
Meanwhile, traditional offline advertising sales will shrink by -5% this year, to 96 billion (excl. Cyclical). National linear TV ad sales will be flat (-2% excluding cyclical boost), local TV NAR will grow by +10% (-4% excluding cyclical), OOH will grow by +2%, print will decrease by -18%,linear radio by -4%.

Read the full report here (registration required) https://www.magnaglobal.com/wp-content/uploads/2018/03/MAGNA-US-Advertising-Forecast-March-2018-Summary.pdf