Doritos suffers social media backlash for 'lady-friendly' crisps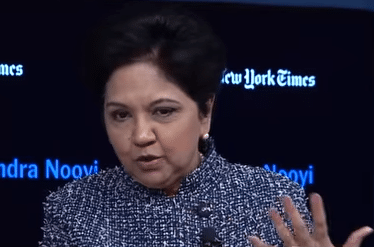 Doritos has announced plans for crisps specially designed for women… and suffered a social media backlash as a result.
The "lady-friendly" version of the popular tortilla chips will make less of a crunch noise when you eat them, will be smaller in size and the packet is being specifically designed to fit inside a handbag.
The bosses at PepsiCo, which owns Doritos, believe women don't want to crunch loudly or lick their fingers when eating crisps around other people, unlike men, apparently.
"When you eat out of a flex bag — one of our single-serve bags — especially as you watch a lot of the young guys eat the chips, they love their Doritos, and they lick their fingers with great glee, and when they reach the bottom of the bag they pour the little broken pieces into their mouth, because they don't want to lose that taste of the flavour, and the broken chips in the bottom," Indra Nooyi, global chief executive at PepsiCo said in an interview with Freakonomics Radio.
"Women would love to do the same, but they don't. They don't like to crunch too loudly in public. And they don't lick their fingers generously and they don't like to pour the little broken pieces and the flavour into their mouth."
This claim has left many women who are in fact partial to pouring crisp crumbs into their mouths perplexed.
"It's not a male and female as much as 'are there snacks for women that can be designed and packaged differently?' And yes, we are looking at it, and we're getting ready to launch a bunch of them soon," she said.
"For women, low-crunch, the full taste profile, not have so much of the flavour stick on the fingers, and how can you put it in a purse? Because women love to carry a snack in their purse."
However many women have reacted with incredulity at this claim, revealing that they've never had any problems with existing Doritos.
FINALLY https://t.co/t2RL0bWi5n

— Ellen C Scott (@EllenCScott) February 5, 2018
Doritos makers say women don't like licking their fingers….

I'm trying to find an appropriate response that won't attract the wrong kind of Twitter followers.

Shall we stick with, Doritos – wise up.

— Claire Allan 🌹 (@ClaireAllan) February 4, 2018
Neither Doritos nor PepsiCo has confirmed when or where the new crisps may launch, however under new laws launching later this year by the Advertising Standards Authority, they will not be allowed to be marketed as ladies' crisps in the UK.