European car search trends: YouTube rules UK but the Spanish click most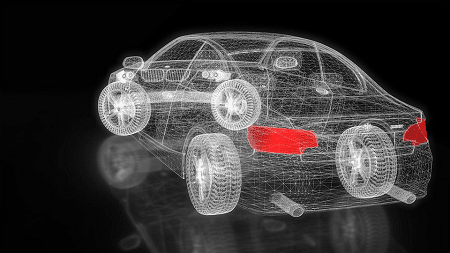 When it comes to car-related engagements,  dramatic demand for YouTube in the UK, a movement towards mobile in Spain, and a digital dominance for Volkswagen across virtually all major European car markets, according to new research.
Automotive online specialists, Sophus3, analysed nearly 300 million car-related 'clicks' in quarter 4 2017 and reveal the winners and losers in Europe in its latest AMI Automotive Intelligence Report.
YouTube dominates online consumer engagement in the UK. There were 59 million visits to UK automotive websites in quarter 4 2017 (Q4) yet over 92 million clicks on car brands' YouTube films in the same period.
Compare that to Germany, where total Q4 website visits hit 60 million, with just 39 million hits on car brands' YouTube films.
Spanish automotive consumers were wedded to wireless in Q4 and showed a major move to mobile with 63 per cent of all digital engagement on car brand online platforms coming through smartphones. This was up six per cent on the same period in 2016 – supporting the growing new car market in Spain – and significantly more impactful than mobile in the UK (47%) and France (49%).
The French, however, are the busiest en-masse on websites of all the 'big 5' EU markets monitored by Sophus3 who analysed the behaviour of over 64 million automotive website visits in France in Q4 2017: comfortably beating Germany with 60 million, UK with 59 million, Italy with 57 million and Spain with 52 million.
But Spain were seen to be the European champions for active engagement online in Q4 when Sophus3 drilled into the detail of their data: more than 280 million online actions were monitored, which is a new quarterly record for the 16 year old company.
Along with the propensity for mobile in Spain, Spanish auto enthusiasts also completed proportionally more online car configurations than in other markets – a vital new customer touchpoint for the car brands: 30 per cent completion compared to just 19 per cent of Germans. The variety of brands visited by Spanish consumers online was also more varied than in all other markets: a more subjective trend, but where the German premium brands and the Blue Oval dominated web traffic in France, Germany, Italy and the UK, the top three brands visited in Spain were Kia, SEAT and Peugeot.
Outside of Spain, the Volkswagen brand dominated web traffic in Q4 2017, clearly supporting its market resurgence in recent times: VW was the top brand visited in all major EU markets outside of Spain. Followed closely by Ford, Audi and BMW.
Scott Gairns, Sophus3 Managing Director, said: "Sophus3's analysis and data provides a unique picture of online behaviour by market, brand and digital platform. We believe this provides as good, if not better, intelligence to car companies of consumer demand and future buying patterns than new car sales.
"With our daily client engagements, quarterly and annual analysis reports, supported by our digital products, services and consultancy, we're at the heart of the European car industry, which we love. Discovering online trends and seeing what does and does not work for the car brands online is an amazing adventure at such a significant time for the industry. My guess is that YouTube and mobile engagement will continue to focus attention and power new car research and even purchase soon."
Sophus3's quarterly analysis is provided to all clients, but the full-year 2017 report will be presented at, and released after, Sophus3's upcoming annual automotive Forum on February 22 in London.