Facebook promises brand safety: keeps ads away from controversial issues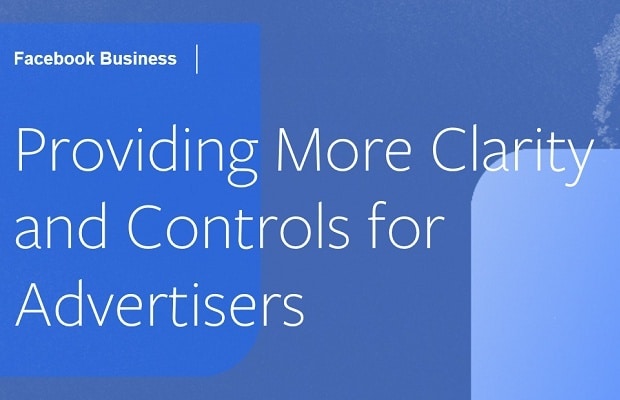 Facebook has launched a number of new tools designed to keep brands away from appearing next to controversial topics discussed on the social network.
The firm has revealed brand safety tools and a set of guidelines detailing which users – publishers and creators – can make money off from content posted to the platform as part of its revenue sharing program.
The move follows problems rival YouTube encountered earlier this year, when hundreds of brands pulled ads for appearing next to inappropriate videos featuring hate speech. m pulled out immediately. YouTube's response was that in future if channels did not have 10,000 views they will not be ad supported.
Facebook's new guidelines hope to support brands by building on its credibility. The new guidelines detail which creators are eligible to participate and what content is appropriate to be supported by advertising.
The announcements are summed up in a new blog post by Facebook's vice president of global marketing solutions titled "Providing More Clarity and Control for Advertisers."
Specifically, Facebook has spelled out what kind of publishers are and aren't allowed to make money from ads on the social networking platform. There are nine such content genres that are off limits.
As an example, brands can't make money from ads on Facebook if they steal other publishers content or logos.
Facebook also won't run ads next to adult content, or content that promotes illegal activity or drug abuse.
Facebook's promise to help marketers avoid more sensitive topics. "Content flagged as misinformation and false news may be ineligible or may lose their eligibility to monetize," reads Facebook's new guidelines.
Other hot button content areas Facebook has decided to keep advertisers away from: any creators who appropriate children characters and has them doing adult things (violence, sex, drug use), along with articles on tragedies.
One prohibited area that may open up Facebook to scrutiny from free speech advocates: it will no longer run ads alongside content focused on "fiercely debated social issues."
"Content that is incendiary, inflammatory, demeaning or disparages people, groups, or causes is not eligible for ads. Content that features or promotes issues attacks on people or groups is generally not eligible for ads, even if in the context of news or awareness purposes," Facebook's new policy said.