Facebook rolls out ads in 'Stories' format worldwide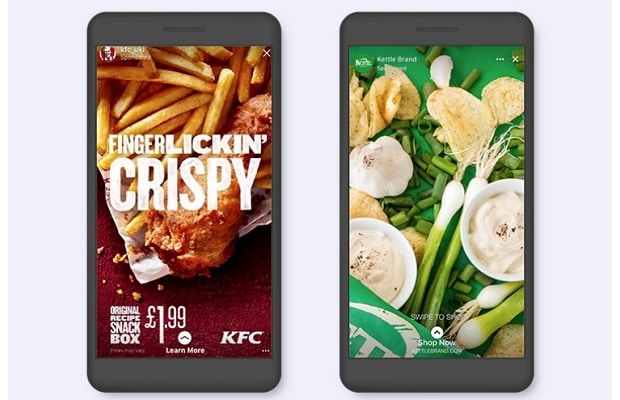 Facebook is set to bring ads to the Facebook Stories format, making the ad units available to all advertisers globally.
The company first brought ads into Instagram Stories in January 2017 and began testing Facebook Stories Ads in May.
Earlier this month, Facebook alerted its Marketing Partner Network to the coming ad units, asking ad management platforms to set Stories Ads on Facebook as a default opt-in.
Now, advertisers can start booking campaigns on Facebook Stories, its alternative social media feed that relies on pictures and video rather than text-based messaging seen in the News Feed.
The format, a timeline of photos that disappears after 24 hours, has hit a milestone of 300 million people using it every day.
The launch comes after months of testing on Facebook Stories by brands, including KFC, Deliveroo, PureGym and TransferWise, which is now putting 20% of its social spend on Stories after tripling its reach within three months.
See an example below:
Socialbakers CEO Yuval Ben-Itzhak said the move means marketers would be wise to consider how this could change their social media strategies.
"Facebook opening up their Stories feature to advertisers is really no surprise given their success with Instagram Stories,2 said Ben-Itzhak. "Every successful content format that drives organic engagement will eventually offer ads. Brands know that Stories are a great way to generate organic engagement on the platform because they are consumed actively. Being able to promote through Facebook Stories will give brands – at least those posting quality content – even better reach and engagement on the platform.
"It's the right time for Facebook to monetise the Stories format, and doing so will certainly raise the bar for Snapchat if they want to remain interesting to marketers."