How should businesses use live video? (Infographic)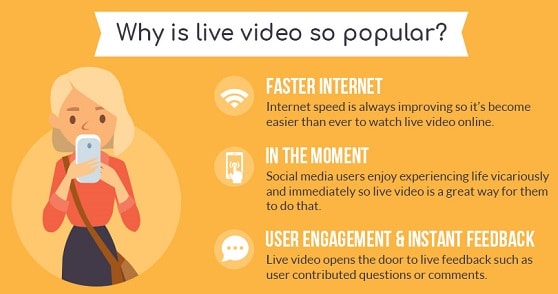 As Internet speeds continue to get faster, live video is only going to become even more popular. One Productions, a video production company based in Dublin, Ireland has put together an infographic looking at how businesses can use live video effectively.
Did you know that 81% of internet audiences viewed more live content in 2016 than in 2015?
Check out the full infographic for tips on the type of content businesses should include in live videos.
http://www.oneproductions.com">


http://www.oneproductions.com/