Instagram overtakes Snapchat use among US teens (and marketers are following)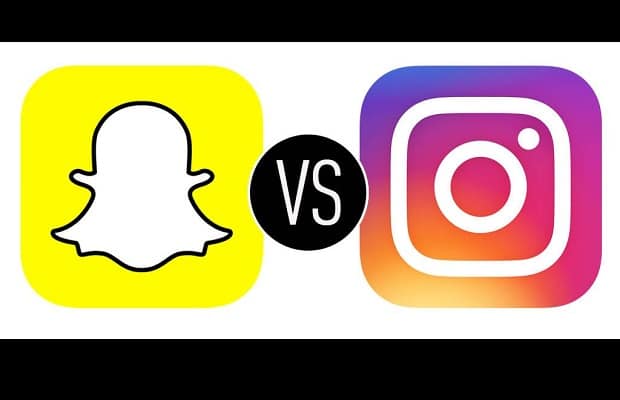 Instagram has overtaken Snapchat as the most used social media app among US teens, with its appeal to marketers also growing, according to new research.
Piper Jaffray found 85% of teens use Instagram at least once a month, just ahead of long-time leader Snapchat at 84 percent.
Overall, Amazon ranked by far as teens' favourite website, according to the survey.
The loss of Snapchat's edge comes at parent company Snap shares hit an all time low of $6.46 a share on Oct. 11, a drop of more than 60 percent from the company's IPO price of $17 a share last year.
Social media monthly teenage user results

Instagram more attractive to marketers
While Instagram is climbing, Facebook's engagement among teens is declining. Only 28% of 15-year-olds used Facebook in Fall 2018, down from more than 40% two years ago.
Instagram's appeal to marketers is also growing, Piper Jaffray found.
As a result, the appeal for marketers to run campaigns on Instagram has been growing. Teenagers also indicated that they prefer brands to contact them about new products through Instagram. Instagram hit 70% in this measurement compared to 40% for both Snapchat and email.
"Instagram continues to show dominance in selling, as teens overwhelmingly prefer brands contact them on Instagram vs other channels," Piper Jaffray analysts said in a note.
Preferred social media brand engagement among teenagers

Instagram solidified its lead, with nearly 70 percent of teens saying they prefer brands contacting them about new products through Instagram. Snapchat moved to second place for preferred brand engagement ahead of email, both just over 40 percent.
This was the 36th bi-annual survey by Piper Jaffary, which polled about 8,600 teenagers across the U.S. with an average age of 16.
Amazon ranked by far as teens' favorite website. "Prime adoption continues to be very strong" among teens as well, Piper Jaffray said, referring to Amazon's premium subscription service.
At 47 percent, Amazon was the most preferred shopping website, with Nikecoming in at second at 5 percent.
Netflix was number one in streaming, according to the survey. Teens spend 38 percent of their time each day watching Netflix, "well ahead" of YouTube at 33 percent, Piper Jaffray said.
Apple grew its share of the wristwatch market among teens to 17 percent, with the Apple Watch ranking as teenagers' second most popular watch.
Nike held its ground as the number one retail brand among teenagers, but Piper Jaffray said this survey saw a "staggering gain from Vans" and a "rebalancing towards Adidas." Lululemon also "picked up meaningfully" as in the second spot behind Nike for female teens, Piper Jaffray said.