Marketing to football fans: Man Utd fans more likely to be mums, Chelsea fans more likely to be rich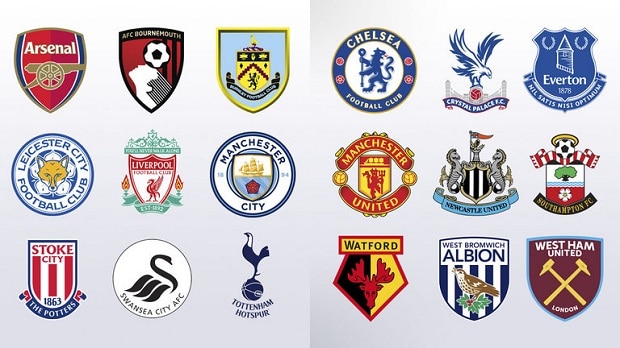 As we enter a new season after this summer's football fever, new data looks at the unpredictable characteristics of fans of the UK's top football clubs.
The research, conducted by The Trade Desk reveals just how eclectic fans of the nation's top football teams can be – and why advertisers should incorporate data into their ad campaigns to engage with them.
According to the data, Chelsea fans are 12 times more likely than the general population to be a high-net-worth homeowner, with a specific passion for luxury SUV brands. Meanwhile, rival Arsenal fans are five times more prone to be on the hunt for their next career move, and have a serious interest in boxing, wrestling and martial arts (x14). Moving further north, Tottenham Hotspurs supporters are more likely to enjoy an entrepreneurial flair (x11) but are often tempted by a flutter, with some spending their free time gambling (x7) – demonstrating the surprising segments that can be exposed through careful data analysis.
As the anticipation of a new season mounts, the data reveals unexpected characteristics outside Greater London too. Looking at the Merseyside derby, the classic Liverpool fan is 13 times more likely than the general population to be C-Suite level, and earning between £60-100k per year (x12). Whereas, fans of rival Everton are three times more inclined to stream their music and have a particular interest in rock and pop songs (x5). The analysis also unveiled the Toffee supporters' secret love for hamburgers (x35), making them a highly lucrative audience for fast food brands.
Meanwhile, data around the Manchester clubs also exposed some surprising traits; City fans are twice as likely to use connected TV and a staggering 41 times more sophisticated as investors than the general population. They also tend to be their household's main grocery buyer (x9) revealing themselves as a fruitful target for food and drink brands. For Manchester United, fans are much more likely to be mums and tech enthusiasts, by 18 and nine times respectively.
Sacha Berlik, Managing Director for EMEA at The Trade Desk, commented: "Data is absolutely crucial to a successful ad campaign. After all, how else could we know about Manchester City fans' investment ambitions, or that White Hart Lane's true heart lies in starting businesses? Without data, brands are essentially shooting from the hip and risk excluding consumers who could be very receptive to their messages. This lack of targeting is a sure-fire way to waste precious ad spend."
Here are some of the surprising insights that The Trade Desk found about the nation's football fans. Compared to the general population:
Arsenal
7 times more likely to be interested in travelling to Japan
5 times more likely to be looking for a new job
14 times more likely to be a fan of boxing, wrestling and martial arts
13 times more likely to have an affinity to Hispanic popular culture
Chelsea
7 times more likely to be interested in luxury SUVs
12 times more likely to be a high-net-worth-individual
6 times more likely to be interested in travelling to Asia Pacific
Tottenham Hotspurs
11 times more likely to be an entrepreneur
6 times more likely to be travelling to Australia
7 times more likely to be interested in gambling
10 times more likely to be into sporting video games
Everton
14 times more likely to be interested in fashion and accessories
5 times more likely to be into rock and pop music, and 3 times more likely to stream music
35 times more likely to eat at a fast food burger restaurant
Liverpool
12 times more likely to have an income of between £60-100k
13 times more likely to be C-Suite level
10 times more likely to be a board member
6 times more likely to book a Valentine's Day holiday
Manchester City
10 times more likely to be a romantic adventurer
9 times more likely to be the main grocery buyer
41 times more likely to be a sophisticated investor
2.4 times more likely to browse on Connected TV
Manchester United
18 times more likely to be a mum
9 times more likely to be a tech enthusiast
Twice as likely to be an IT decision maker
6 times more likely to be a foodie
These numbers were produced using the following methodology:
121 million impressions were analysed in order to generate these findings
The Trade Desk used cookie data to build a custom pool of users who frequently view sites that relate to seven football clubs – Arsenal, Chelsea, Tottenham Hotspurs, Liverpool, Everton, Manchester United, Manchester City.
Analysis of this cookie pool data revealed additional insights such as location, device and other sites viewed
From here, The Trade Desk calculated relevance scores showing how many times more likely these individual characteristics are to appear in the cookie pool compared to the general population
It also delved into behavioural insights, using third party data to identify additional data segments that the users fall into – for example, gender, age, holiday preferences, and income brackets – and calculate how relevant those segments are for the overall cookie pool compared to the general population
Source: thetradedesk.com