Millennial trends: 16-24s mobile use 'to overtake all other media combined'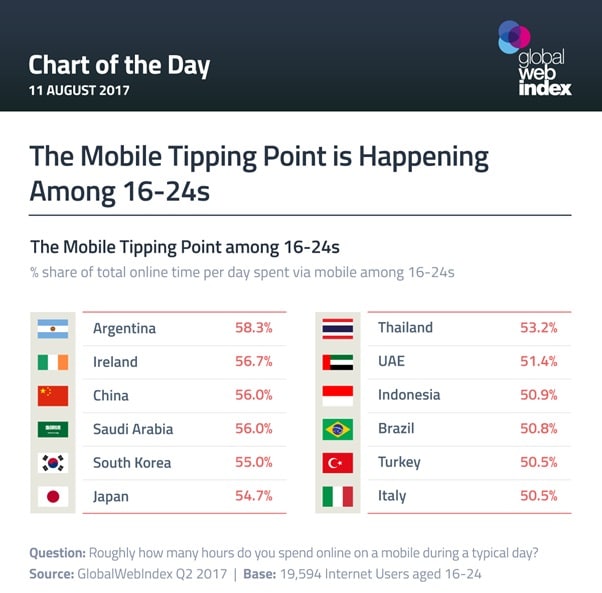 The mobile tipping point is happening among 16-24s globally; the point in which internet users will spend longer on their mobile than all other devices combined, according to new research.
The study, from Global Web Index, indicates that the habits of the youngest digital consumers gives a clear indication of where device engagement trends are moving.
Globally, among 16-24s mobiles are now capturing as much daily time as all other devices combined, and in 12 tracked markets mobile is now ahead.
In countries like Saudi Arabia, China and Ireland, 16-24s are averaging almost an hour more on their mobile per day than all other devices. In Argentina, and this lead increases to almost 1.5 hours.
That mature markets like Ireland, Japan and Italy feature in our list is a profound reminder that mobile-first audiences are by no means restricted to fast-growth regions.
Source: Global Web Index