The 10 worst marketing fails of 2018: Spotify's 'Drake spam', lady-friendly crisps and fake robots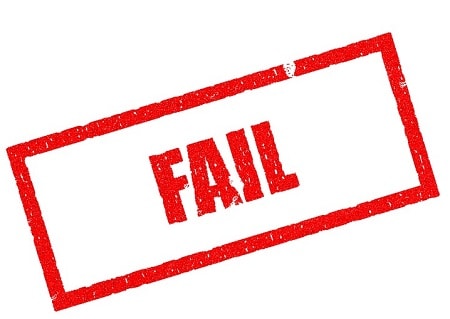 As 2018 draws to a close, we look at some of the biggest marketing blunders of the year. From backfiring tweets to political privacy blunders, there were plenty of mistakes from companies that should know better. Read on, learn from the mistakes and hope your team doesn't make the list in 2019…
Back in May, a tweet from UK rail operator Thameslink backfired spectacularly, after an attempt at humour resulted in high street retailer Poundland threatening to sue. Rail chaos led to four million trains across Britain cancelled and delayed. Thameslink's Twitter team had put out a tweet comparing its own bad service to 'Poundland cooking chocolate'. The savage Twitter response from Poundland was to post a picture statement (to accommodate more than the allowed 240 characters) outlining why Thameslink should delete its offending tweet.
In July, subscribers to the ad-free Spotify Premium plan were issued refunds, claiming playlist promotions for Drake's new album counted as adverts. Drake's "Scorpion" album broke streaming music records on Spotify, Apple Music and Amazon during the day of its release. It was also extremely heavily promoted, leading to 'Drake Spam' as nearly all curated playlists seemed to circumvent their preferences.
In November, politicians from nine countries put out an empty chair in protest at Facebook founder Mark Zuckerberg's failure to appear at a hearing today into disinformation and fake news. Richard Allan, Facebook's vice-president of policy solutions, appeared in Zuckerberg's place. The hearing followed the unusual seizure of internal Facebook documents from another company by the committee using parliament's ancient legal powers.
At the beginning of the year, Irn-Bru was forced to respond to social media storm after it was revealed that the soft drink brand was changing its recipe, with the sugar content halved and artificial sweeteners added. When the move was announced, social media went into a frenzy with some fans even stocking up before the new version hits shelves this month. Bosses at maker AG Barr have moved to reassure fans that the sugary drink "isn't changing".
Doritos announced plans for crisps specially designed for women… and suffered a social media backlash as a result. The "lady-friendly" version of the popular tortilla chips will make less of a crunch noise when you eat them, will be smaller in size and the packet is being specifically designed to fit inside a handbag. The bosses at PepsiCo, which owns Doritos, believe women don't want to crunch loudly or lick their fingers when eating crisps around other people, unlike men, apparently. This claim has left many women who are in fact partial to pouring crisp crumbs into their mouths perplexed.
During party conference season in the UK, an an app designed to help Conservative delegates connect together sparked a PR disaster, as it unwittingly let anyone to see the mobile numbers of attendees and to change their photos and details. The mobile phone numbers of Chancellor Philip Hammond and former foreign secretary Boris Johnson were among those which could be accessed without a password. Several ministers, including those with top-ranking security clearance, were reported to have received nuisance calls from the public after the breach.
In December, YouTube's annual recap video, showcasing some of the most popular influencers on the platform, became the most disliked video in the website's history. It amassed more than 13 million dislikes at the time of writing, coming ahead of Justin Bieber's 2010 single Baby which was disliked more than 9.7 million times. But while Bieber's dislikes came over the past eight years, YouTube was able to reach the milestone in just a week. It was criticised for not including some of the site's top stars, including Shane Dawson and PewDiePie. One of the biggest criticisms of the video was the failure to feature Logan Paul and KSI, whose boxing bout was streamed by about 800,000 people on YouTube.
A Russian robot named 'Boris', claimed to be a high tech invention on state TV was revealed as a man in a suit. Russia-24 praised 'Boris' for its dancing skills only for it to emerge the android was actually a man in a costume. The revelation came after a number of unconvinced Russian journalists began to question the robot's authenticity. They are reported to have questioned the android's lack of external sensors, how it was made so quickly and why the robot had made so many "unnecessary movements" when showing off its dancing skills.
Back in February, the UK Culture Secretary prompted mockery by launching a social media app named after himself. Matt Hancock, now Health Secretary, opened a platform where users can apply for verification, watch live streams of him, add each other and send messages. Despite the app's serious intentions, the network has been inundated with memes and jokes poking fun at it. There was no privacy policy on the app's landing page – a breach of Apple's guidelines.