Video viral of the week: Star-studded L'Oreal miniseries tackles grey hair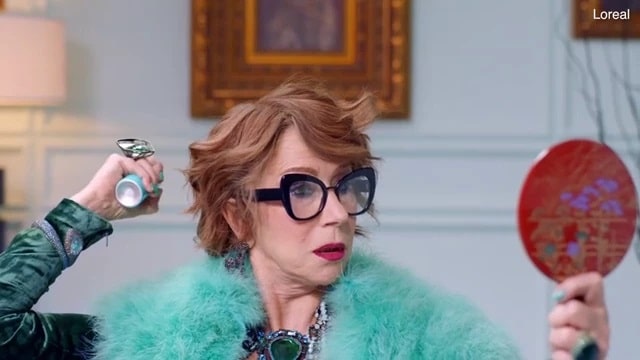 L'Oreal is working with Helen Mirren and Andie Macdowell to promote its 'Magic Retouch' products as the solution to grey roots via a humorous campaign.
The UK-based campaign is online focussed and draws attention to L'Oreal's solution, a spray on ointment said to hide colourless roots in a matter of seconds.
In a statement the brand wrote: "Meet the Roots Family: a quirky, humorous family with just one thing in common, a genetic root problem… From matriarch Maxine (Helen Mirren) to her drama queen daughter-in-law (Morena Baccarin), her narcissistic son Maxwell (Jonathan Saxby) – and their twins Mary and Mallory (Inka and Neele Hoeper).
"Even spoilt Aunt Marilyn (Andie MacDowell) and her daughters – little miss perfect Meredith (Aja Naomi King) and control freak Margaret (Luma Grothe) were stuck in a seriously rooty rut."
The Roots family miniseries premieres today in the UK on TV, YouTube, Facebook and print advertising.