Baidu bets on IoT with smart speaker and two robots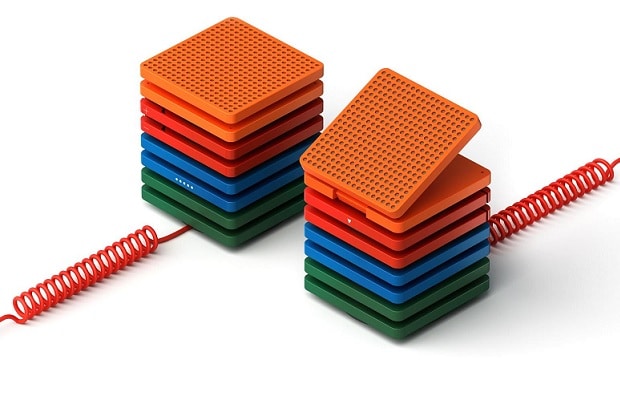 Baidu has launched a smart speaker and robots that the Chinese Internet giant claims will give people a 'sci-fi' experience.
The three "Raven" products are all powered by Baidu's artificial intelligence (AI) technology.
Unveiled at the Beijing company's Baidu World conference last week, the Baidu smart speaker, known as Raven H has a detachable LED touch controller that can be used independently to control other Raven devices around the home.
It will go on sale in December at 1,699 Yuan ($256, £194).
The device has been developed by a company called Raven Tech, which was acquired by Baidu in February, and Swedish consumer electronics manufacturer Teenage Engineering.
The device lets people use their voice to search for information, play music, hail a taxi, and get the weather, among other things.
Cheng (Jesse) Lyu, the founder of Raven Tech and now the general manager of Baidu's Intelligent Hardware Unit, said in a statement: "Humans and machines have been interacting with one another for years, but raven H aims to create a world in which this interaction is seamless.
"The system, equipped with Baidu's superior voice technology, DuerOS, provides users with an unprecedented level of understanding from a smart device. Its adjustable design lets its user move through their home or workspace, while remaining connected to both the raven H system and their personal world."
Rise of the robots
Baidu also introduced the Raven R, a multi-jointed robotic arm that can move in response to user commands and to express emotions.
A second robot — still in development — is Raven Q, which will eventually incorporate various technologies, such as simultaneous localization and mapping, computer vision, voice recognition and natural processing.
Baidu did indicate any pricing or availability details for the Raven R and Raven Q robots in the announcement.
"Each product in our new Raven series is integrated with Baidu's latest AI technologies, including facial recognition, computer vision and even our Apollo autonomous driving technology," Lyu told the conference audience.
"These smart speakers and AI home robot may sound like a small step in the history of technology — but they will help people's everyday lives and bring them an experience once only seen in sci-fi movies," Lyu said