Heetch raises $38m in funding for ridesharing platform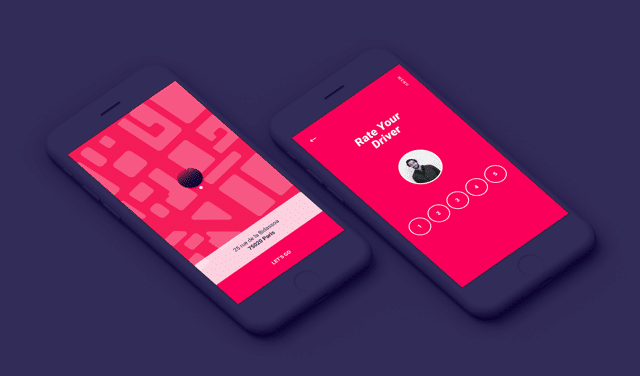 Paris-based high-growth ride-sharing platform Heetch has raised $38m in a Series B funding round as it looks to expand in French-speaking countries.
The funding boost comes from Cathay Innovation and Total Ventures alongside the renewed participation from existing shareholders Idinvest Partners, Innov'Allianz, Alven, Felix Capital, and Via-ID.
Building on its local roots in the French market, where it competes mainly with international players, Heetch aims to become the leading ride-sharing platform across French-speaking countries.
Over the past year, Heetch has accelerated its international development, particularly in Africa, and is now present in 4 countries (France, Belgium, Morocco, Ivory Coast). The company plans to expand in 3 additional countries in 2019 (Algeria, Cameroon and Senegal).
To that end, Heetch intends to leverage its fun and alternative DNA as well as its ability to tailor its value proposition to each local market.
"Heetch is highly differentiated in the French ride-sharing market. For a lot of drivers, mobility platforms are distant and impersonal. We stand for the opposite. Heetch is an open and people-centric platform: all drivers can meet us and get in touch with me directly. This is important, because platforms and drivers appear to be foes while there is so much we ought to achieve together. The market is currently not structured in favor of ride-sharing drivers who still have a lot of constraints compared to taxis. It is imperative that we emerge from this opposition, that we work together to create a healthy market that allows everyone to have rewarding careers", said Teddy Pellerin, co-founder of Heetch.
Heetch operates in 9 cities in France (Paris, Lyon, Lille, Nice, Marseille, Toulouse, Bordeaux, Strasbourg, Nantes) where it is already one of the top 3 players.
The reasons for this success? Heetch is the favorite brand among 18-30 year olds thanks to a unique positioning that breaks the convention of traditional ride-sharing platforms. With a friendly and less formal mobility solution, Heetch appeals to the younger generations who recognize themselves in this experience-based, lifestyle approach to their urban transportation needs. Beyond getting them from point A to B, a ride with Heetch is an enjoyable part of their day.
"No one talks to their neighbor on the subway and this is unfortunate in an increasingly individualistic world. At Heetch, we want to transform the driver-passenger relationship to create space for individuals to exchange casually if they wish to do so." added Teddy Pellerin.
The French market is currently very competitive, but Heetch has managed to grow organically and sustainably, in contrast to other players who consistently rely on discounts and subsidies.
Focus on French-speaking Africa
Just over a year ago, Heetch launched its operations in Casablanca, Morocco, in partnership with the country's major taxi unions. Heetch has already become the market leader, establishing itself as the only legal ride-sharing app in the country and is now active in all the major cities (Rabat, Marrakech, etc.).
"The Maghreb and French-speaking Central and West Africa represent major opportunities for Heetch. In fast-growing cities with limited public transport infrastructure, our service can greatly improve mobility for city dwellers. Given our background, we have a competitive advantage in understanding local cultures and specificities. Yet, we always prefer to partner with a local entrepreneur to create a business that is partly French and partly local," explains Teddy Pellerin.
Heetch is also about to launch in Algiers, Algeria, this summer. In Central and West Africa, Heetch has chosen the Ivory Coast (Abidjan) as the first test country and plans to launch in Cameroon and Senegal by the end of 2019.
We are very proud to join forces with Heetch and its talented team. We are convinced of Heetch's potential and believe in its development strategy in Europe and Africa, a region we monitor closely. Millions of Africans will be able to benefit from Heetch's services. This investment fits perfectly with our investment thesis around mobility and complements our global portfolio in the space which includes Drivy-Getaround, Momenta, Glovo, and OnTruck," adds Jacky Abitbol, Partner at Cathay Innovation.
With this additional growth financing raised primarily from financial investors, Heetch retains its status as the only independent player among the leading ridesharing platforms, a choice that will foster the company's strategic flexibility and ability to seize future opportunities in the large and growing mobility market.