Holiday hang ups: Third of Brits getaways affected by mobile app problems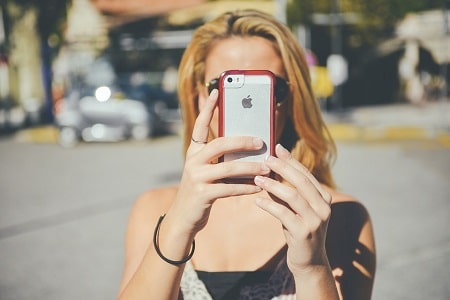 Mobile apps played a central role in the British holiday experience this summer, with more than a third of holidaying Brits saying app problems ruin their holiday, according to new research.
New Relic, a provider of real-time insights for businesses, including Ryanair, Trainline, and CarRentals.com, spoke to 2,000 adults who went on holiday this summer, to find out how much of a role apps play in a modern holiday.
35% of all adults and 55% of 25-34-year-olds told the survey that their phone and tablet apps not working was likely to ruin their holiday.
Top digital frustrations on holiday included:
Poor mobile signal or spotty Wi-Fi (44%)
My phone/tablet apps not working (35%)
Not being able to get boarding cards loaded (31%)
Not having the latest airline (or other service) app to take advantage of new features (i.e. inflight entertainment) (23%)
Frustrated people within your travel party (for example children) who are trying to use a poorly performing app(s) (31%)
When apps do go wrong, the consequence could be costly. 15% of us have missed, or nearly missed, a form of transport because of incorrect information from apps, while 15% have also missed out on a bargain or deal.
Bad app experiences have also led to 20% of us getting lost in an unfamiliar place, and 19% have visited a tourist site or restaurant that no longer exists.
Speaking about the research, Mark Fieldhouse, vice president, Northern Europe at New Relic, said: "Companies must prepare to scale for the digital holiday getaway, in much the same way that Britain's transportation network prepares. It's vital a company knows their app's pressure points and real-time visibility can help them to prevent and anticipate problems.
Because we all deserve a carefree and restful holiday, it shouldn't be ruined by a slow or unstable app."
Despite problems, as many as 81% of holidaymakers reported that their having access to apps can enhance their holiday experience. Staying in touch with family and friends (41%), getting real-time information (39%), being able to take high-quality photos and videos (32%) and not have to use a computer whilst there (29%) were the top ways apps enhanced the holiday. Saving money (25%) and keeping the kids entertained (16%) were also popular options.