Major Snapchat revamp splits friends from media content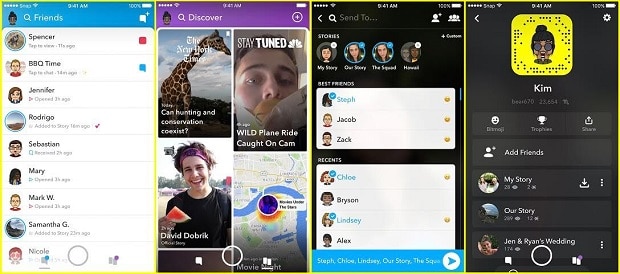 Snapchat has revealed its much-anticipated new redesign, as the popular messaging app looks win back lost ground to rival Instagram.
The new look Snapchat will still open the front-facing camera upon opening, but now swiping left now takes the user to a new dynamic Friends page. Swiping right will bring them to the new Discover page, which will have subscriptions and Stories it thinks the user might be interested in.
Snap CEO Evan Spiegel said:  "With the upcoming redesign of Snapchat, we are separating the social from the media, and taking an important step forward towards strengthening our relationships with our friends and our relationships with the media."
"Separating social from media has allowed us to build the best way to communicate with friends and the best way to watch great content – while addressing many of the problems that plague the Internet today," Snapchat said in a statement.
You can check out the video below for a demonstration on how the new Snapchat works.