Middle East and Africa: 27% of digital consumers are 'mobile-only'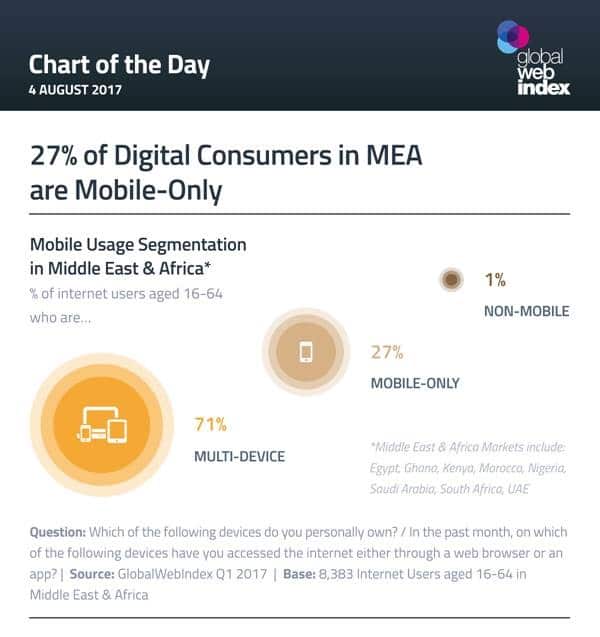 The digital lives of internet users in the Middle East & Africa Region revolve around smartphones., with 3 in 10 digital consumers truly mobile-only, according to new research.
The report, from Global Web Index, indicates that while the clear majority across the region remain multi-device users, it's 27% who say they only own a smartphone and don't go online on any other device.
Nigeria leads the way, with 40% now mobile-only in this country, but even where the figures are lowest, in South Africa, it's 1 in 10 that are completely reliant on their mobile.
All this means that the Middle East & Africa presents a special case for brands and marketers. In all other regions, widespread multi-device usage means that although a mobile-first strategy is certainly key, all devices need to be taken into account.
Source: Global Web Index