Stories of the year: Blockchain used to tackle the refugee crisis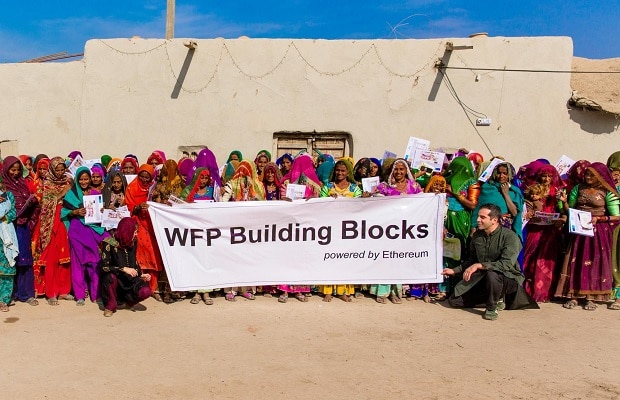 Back in May 2017, the United Nations sent aid to 10,000 Syrian refugees using Ethereum Blockchain.
The cryptocurrency-based vouchers was one of the largest-ever implementations of the ethereum blockchain for a charitable cause.
Completed on 31st May, the project run by the United Nation's World Food Programme (WFP) was designed to direct resources to thousands of Syrian refugees by giving them cryptocurrency-based vouchers that could be redeemed in participating markets.
Led by Ethereum co-founder Gavin Wood, and blockchain big data firm Datarella, Parity Technologies put this platform into action and helped thousands of refugees use cryptocurrency to purchase food.
In 2014, the Syrian crisis had "become the biggest humanitarian emergency of our era," said António Guterres, the UN High Commissioner for Refugees.
The opportunity to bypass bureaucracy and international uncertainty with Ethereum technology not only gives refugees direct access to donations, but stands as a huge first step in including them in dialogue aimed at solving the international refugee crisis.
The WFP says it has transferred $1.4 million in food vouchers to 10,500 Syrian refugees in Jordan since May, and it plans to expand. "We need to bring the project from the current capacity to many, many, more," says Houman Haddad, the WFP executive leading the project. "By that I mean 1 million transactions per day."
The major benefit to the food program so far is a large drop in payments to financial services firms, the usual middlemen for transactions. Such fees have dropped "significantly," according to Haddad.
There are other benefits, like increased privacy for beneficiaries, and quicker reconciliation of accounts because the agency now operates its own payment network instead of waiting for periodic reports from payments firms. The project has been relatively cheap to run, underwritten by a $100,000 grant from the WFP's startup incubator.