Customer consent and preferences: Businesses receive over '£40 for every £1 invested'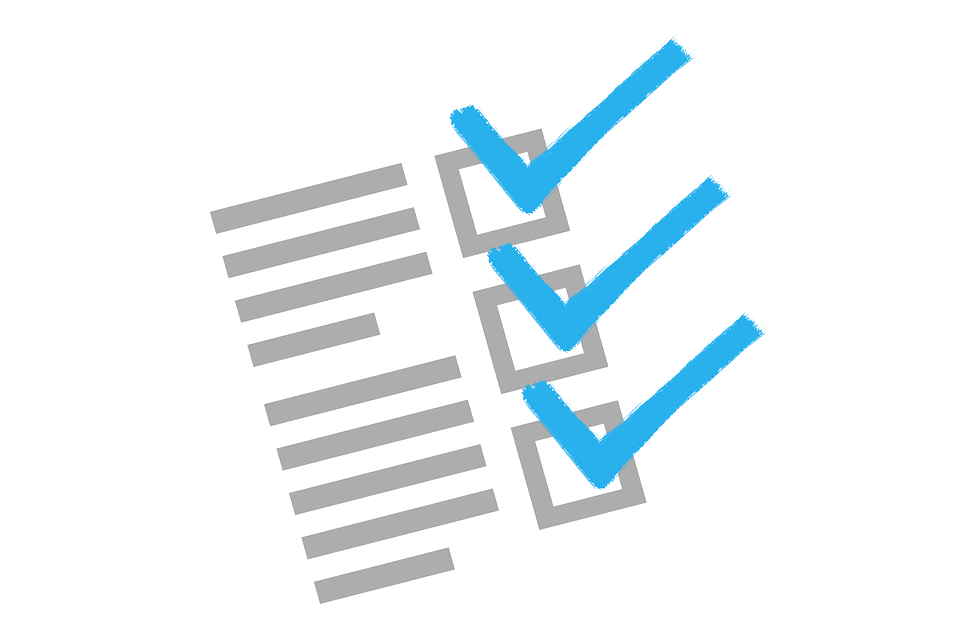 Marketers estimate that for every £1 spent on consent and preference management systems, they receive over £40 in return,according to new research.
The Data & Marketing Association (DMA) and OneTrust PreferenceChoice have published the 'Data Management: Breaking Down Consent and Preferences' report.
The data and marketing professionals surveyed estimate that for every £1 spent on consent and preference management systems, they receive an average of £40.55 in return.
Furthermore, organisations with these management systems and strategies in place are more likely to report positive increases over the last 12 months in their 'Engagement rates' (59%), 'Sales/business revenue' (53%), 'Customer database size' (52%) and 'Opt-in rates/sign-ups' (47%).
Tim Bond, Head of Insight at the DMA, said: "Our results showcase the value of managing data correctly, going way beyond just compliance with legal requirements, such as the GDPR. This research shows how having the right data, consent and preference management processes and systems in place is an imperative for businesses who want to guarantee and gain the maximum value for and from their customer data."
Most marketers (60%) agree that having consent and preference management systems in place is key for their organisations, compared to other aspects of data and marketing. Within this, around one in six (16%) describe it as one of the 'Most important', while 44% describe it as 'Important'.
"As highlighted by our latest research, there can be strong returns on investment when implementing consent and preference management strategies. Benchmarking against other organisations, brands and marketers is key to ensure you and your team are on the right track. In my experience, first-hand reports like these are immensely helpful to justify budgets, headcount, and bandwidth decisions within your organisation," said Claire Feeney, Product Marketing Manager – OneTrust PreferenceChoice.
'Better personalisation' and 'More transparency' are key customer benefits
According to marketers, data management systems allow brands to offer more personalised experiences (45% reported as a benefit) and increased transparency (44%) – two key factors in fostering long-term customer loyalty and trust, as discovered in a number of the DMA's research reports.
What are the key benefits to your current consent and preference management system?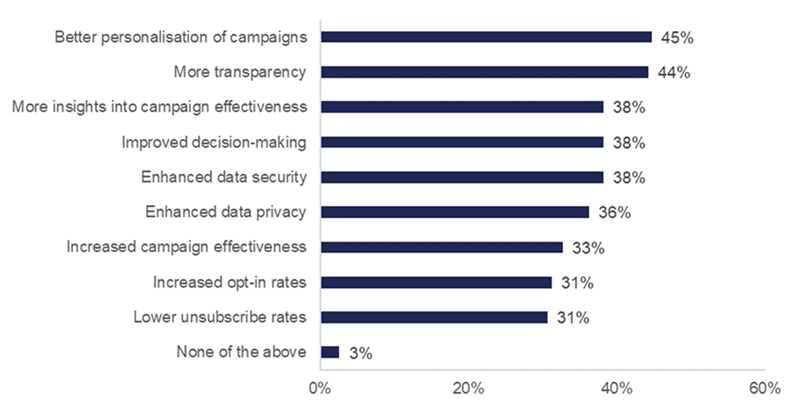 Bond concluded: "Marketers state that for every £1 spent on consent and preference management systems, they receive around £41 in return. The benefits do not end there, with many professionals stating that they have also experienced increased customer engagement and sign-up rates. The reasons behind this are clear. Data management systems help businesses to offer enhanced personlisation and increased transparency, which are key factors in driving customer loyalty and trust."
Further information about the report can be found on the DMA website: https://dma.org.uk/research/data-management-breaking-down-consent-and-preferences