EU hosts hackathon to fight vs COVID-19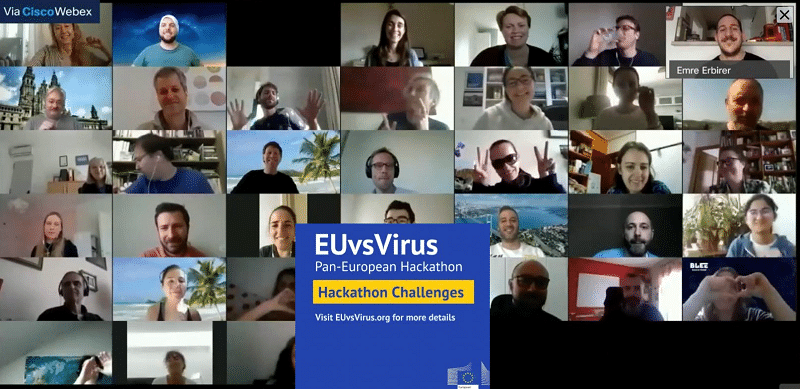 The EU has hosting an event inviting the tech industry to create and pitch new ways to use digital to combat the spread of Coronavirus.
#EUvsVirus is the pan-European online hackathon that took place on 24th, 25th and 26 April. It was hosted by the European Commission and led by the European Innovation Council (EIC) in close collaboration with the EU member states. The collective aim was a 'digital fight back' against the pandemic as leading EU partners join forces in the fight against COVID-19.
The event was also supported by international trade partners of the European Union, and will take place under the patronage of Mariya Gabriel, European Commissioner for Innovation, Research, Culture, Education and Youth.
#EUvsVirus aims at connecting civil society, innovators, partners and investors across Europe in order to develop innovative solutions in the fight against COVID-19 and its related challenges.
The hackathon wass structured around categories of problems that need solutions in relation to the COVID-19 crisis: health and life, business continuity, remote working and education, social & political cohesion and digital finance. There is also an open category for other challenges.
FacilityLive, one of the most known European digital tech scale-ups – defined by global media as "The European Search Platform" – was among the initiators and biggest supporters of the #EUvsVirus. Gianpiero Lotito, Founder & CEO of FacilityLive and President of the European Tech Alliance (EUTA), has been nominated by the European Commission as one of the European Ambassadors of the Hackathon, This is in response to FacilityLive's strong commitment to the fight against COVID-19 via European digital tech.
The winning providers were invited to join the European Innovation Council Platform that will facilitate connections with end users (e.g. hospitals) and provide access to investors, foundations and other funding opportunities.