Do start-ups have a gender bias problem? Study finds female entrepreneurs 'held back'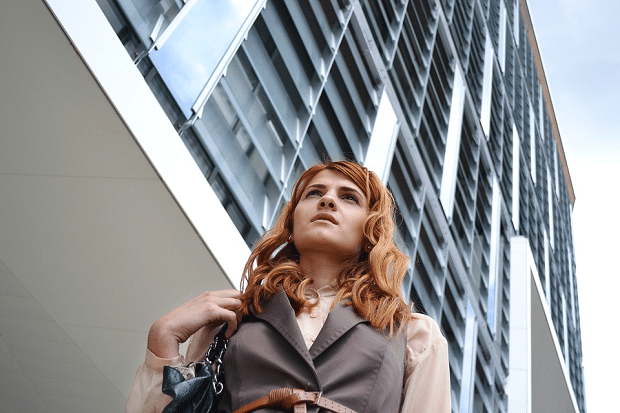 Almost half of startups believe there is a gender bias problem, with 4 in 10 female founders frequently encountering discrimination while running their startup, according to new study.
Unilever Foundry, a global platform for startups and innovators to engage and collaborate with Unilever's brands, has released new research that finds 46% of startups believe there is a gender bias problem in the industry. The study found that women experience bias at all stages of a startup's lifecycle.
'Scaling up Diversity' was launched today at 4YFN, as part of Mobile World Congress 2018, by Unilever EVP Global Marketing and Head of Diversity and Inclusion, Aline Santos. The research, which surveyed 685 founders from global startups, examines gender bias in the startup space, charts where bias exists in a startup's lifecycle and examines the steps needed for change.
New figures show that:
Only 17% of startups are founded by women
39% of female founders frequently encountered sexism while running their startup
42% of women think gender discrimination will stay the same as they scale up
Unilever Foundry today unveils new partnership with UN Women and announces global commitment that half of all startups it partners with will be founded by women
To drive this positive change, Unilever Foundry has today announced a partnership with UN Women and its Global Innovation Coalition for Change (GICC). This unique alliance with 22 partners seeks to advance gender equality; create a set of innovation principles; and promote positive role models for women.
Unilever Foundry has also announced a global commitment for half of all startups it partners with to be female-founded within the next five years.
Commenting, Aline Santos, Unilever EVP Global Marketing and Head of Diversity and Inclusion, said: "We know that when we embrace diversity and inclusion in larger organisations like Unilever, we unleash the best in creativity, ideas and innovation – it's business critical for us. And with Unilever Foundry we strive to work and collaborate with the most innovative startups in the world. Through this report we can see a major gender diversity issue in early stage companies – from the low numbers of female founders, to the lack of support women experience across the lifecycle of their companies. So we are committed to leveraging the power of Unilever to make sure we shine a light on this issue and increase the opportunities for talented people to lead the startups of tomorrow."
'Scaling Up Diversity' examines gender bias across the four stages of a startup lifecycle: ideas stage; starting up; growth; and scale up.
Key findings include:
Ideas Stage
The research found that 61% of women in startups do not think there are enough female role models, crucial at the ideas stage before a startup is even founded. One female founder surveyed is looking to change this:
"As a female founder, I wanted to use my success to help other females, educate and empower women to realise their potential on their own."
The study identified that men and women begin their startup journey from different starting positions. Gender perceptions affect men and women at a young age and there's still a problem with men and women not being encouraged to enter roles or industries that stereotypically are not associated with their gender.
Starting up
42% of female founders reveal funding was one of the most challenging barriers when starting up.
Delving deeper into the funding barrier, gender bias is the biggest discrimination factor, above ethnicity and age, with almost a quarter (24%) of female founders reporting that investors have been less willing to invest in women:
"Investors questioned me a lot more about whether I'd be able to manage a company on top of raising my two children, which isn't something that men get asked about."
Growth
39% of female founders frequently encountered sexism whilst running their startup, with the main issues including marginalisation in meetings (83%); and poor treatment when standing up for gender inequality (80%). 82% of women agree that to avoid looking uptight, they let inappropriate statements slide.
Uncovered during in-depth interviews for the study, women who have founded startups disclosed that they're under more pressure than men to prove they can 'do it all' when balancing personal and professional lives. This is especially true in the US and UK with an expectation about the type of 'superwoman' you need to be to successfully run a business and have a family:
"There's this pressure to live up to the expectation of women who run startups, you have to be like wonder woman – wake up at 5am to do boxing for two hours, work all day, have 5 kids, be juggling a number of networking events at the same time."
Scaling up
42% of female founders believe gender discrimination will stay the same as they scale up. Those that scale up feel they remain a minority, and that a lack of role models remains an issue:
"When you don't see a lot of women executing at higher levels, you may not even think you can reach that level."
In light of the research findings from the study, the Unilever Foundry proposes a series of steps to help address the gender gap that exists in the startup space:
Acknowledge the issue. Both men and women desire change, and it is important to encourage and develop the conversation.
Be transparent about gender equality by publishing pay gap statistics.
Revisit and re-define discrimination. Women remain wary of identifying their experiences of gender bias as discrimination, even when it impacts their ability to do their job.
Provide accessible role models by establishing mentoring programmes for women in startups.
Create programmes across disciplines and sectors to help women in particular feel confident across all areas of a business, in any sector.
Create training programmes for younger people, who typically experience gender bias to an even greater degree.
As gender bias continues to spread across the startup ecosystem, Unilever Foundry will be driving change with its new partnership with UN Women and global commitment that half of the startups it works with will be female founded in the next five years.
Visit https://foundry.unilever.com/ for more information.