The rise of TikTok: Bytedance breaks billion monthly users across apps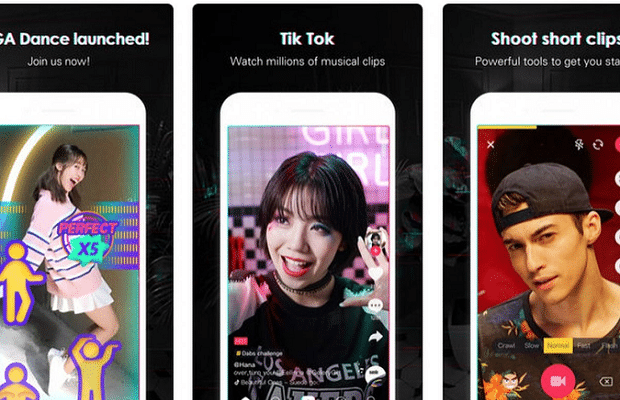 ByteDance, owner of popular video app TikTok, has announced it now attracts over one billion monthly users across the world.
The new media company said the app, known as Douyin in its home country of China, said that installations of TikTok are estimated to be 1.2 billion worldwide, according to industry researcher Sensor Tower.
It predicts the app's gross revenue mark will surpass US$100 billion later this month.
The Vine-style app Tik Tok lets users watch and create short videos with music, stickers, and animation as special effects – has become a global hit, helping the company to expand its reach.
The Beijing-based new-media giant counts big name investors such as SoftBank among its backers.
It secured an estimated $76bn valuation in its most recent funding round last year.
The company, which also operates news app Jinri Toutiao (Today's Headlines), relies mostly on advertising revenue generated from its core content business.
TikTok's rapid international growth has thrown up a number of regulatory hurdles for Bytedance, though, with recent stand-offs in Indonesia, the United States, and India.
In February, ByteDance agreed to pay a US$5.7 million fine to the Federal Trade Commission in the US over TikTok's illegal collection of personal information from children. That fine represented the largest penalty handed down in a US children's privacy investigation, according to the commission.
A statement from TikTok at that time expressed a commitment towards "creating measures" that would protect users, including tools for parents to safeguard their kids' information.
In July last year, authorities in Indonesia banned TikTok for hosting "pornography, inappropriate content, and blasphemy" on its platform. TikTok was later reinstated there.
The app factory's other popular apps in the domestic market include selfie app FaceU. Bytedance is also known for news aggregator TopBuzz and office messaging and efficiency app Lark in international markets.
Last month, it said the company would build education hardware after it acquired some patents from Chinese smartphone maker Smartisan.