Case study: Adidas uses Google data insights to create targeted storytelling and more relevant product messages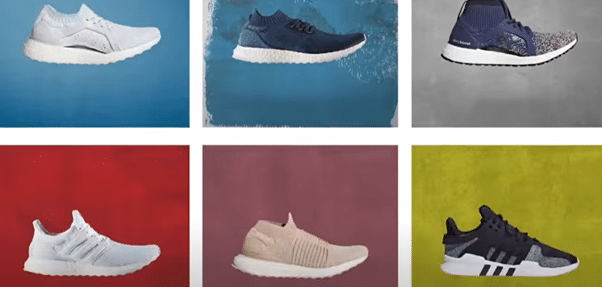 In a crowded marketplace, Adidas needed a way to stand out from the competition and serve relevant messages to people at crucial points in their purchase decisions. This case study looks at how the sportswear brand used programmatic display ads to tell exactly the right stories to the right people, at the right step in the customer's journey to maximise sales.
Case study summary
Adidas wanted to better understand how its online messages impacted sales
Shared marketing platform in-house to get data insights to inform creative
Data now used as starting point for marketing meetings – driving conversation and creative with clearer goals
Challenge
In a media saturated world, the consumer journey is less predictable. People are drowning in communication and for brands there are so many more points of contact, it's hard to know which will have the impact they need. Within digital media potential customers could see your message in a million places, from online news sites to Facebook or private shared videos on WhatsApp – and alongside these you have a proliferation of traditional and outdoor channels. This all makes it harder track and attribute ad success for a large company like Adidas.
The brand wanted to get more of the relevant people to see the brand's message, with the right message at the right point in the funnel to improve marketing effectiveness: this meant the top-of-funnel for the aspirational brand lifestyle messages, but lower in the funnel for specific products, like shoe ranges.
Adidas also wanted to boost the relevancy by incredibly fast campaign delivery.
Solution
Adidas switched their digital marketing budget into programmatic display ads. They looked for a new approach that was both real-time and relevant to the step in the customer's journey.
Using the Google Marketing platform, the brand was able to target based on each step in the funnel of the consumer journey, from watching sports news to researching an activity. They also mapped product interest so could pair the shopper with the specific products they wanted.
The data-driven ads were delivered in real time, when a big sporting event was happening. This meant they were able to use the hero moment of a sport star to push relevant products. The Google platform had segmented audiences built in, so Adidas knew who should receive which message, at which time.
Results
The result for the consumer was hyper-relevance – when an NBA star scored a winning point while wearing Adidas shoes, they saw the ad. The result for Adidas was a game-changer in the relevancy of their message, which in turn overcame the challenge of getting cut through in today's world of media saturation.
The use of big data on a shared platform transformed the relevancy of the message Adidas sent. By targeting based on where people were in the funnel, it boosted the ROI of campaigns.
Not only did it transform cut-through and engagement, it also amplified the connection Adidas has to key sporting events. It improved awareness of Adidas sponsored athletes, letting the brand change the way it raised awareness of its sponsorships, and by association the effectiveness of those sponsorships.
Why it matters
Data drives a new approach to campaign planning. This "test & learn" helped change the direction of all Adidas' campaigns. Using a single ad platform let their marketing team share insights on whether people interacting with the brand online should be receiving a branding message or a 'buy this product' message. Knowing which point they are in the funnel is crucial.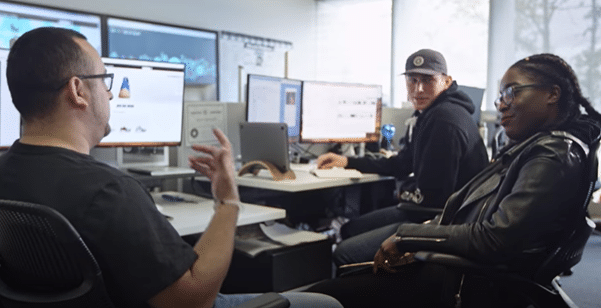 A shared platform for data, and using that as your start point for informing the creative, can boost efficiencies within a marketing team. The Adidas marketing team started every meeting with data insights, together with clear goals. Collectively all this led to improved conversion rates.