Funworks partners with insurance comparison engine in ad campaign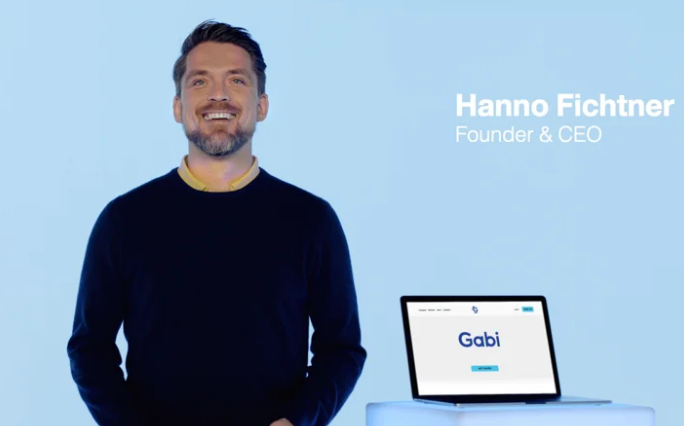 Creative agency Funworks has partnered with insurance comparison engine Gabi behind a new advertising campaign that offers to pay real life Gabi's to change their name to "Get A Better Insurance."
Gabi is a San Francisco startup on the mission to become the Amazon of auto and home insurance. The platform automates insurance shopping and provides transparency and options with users' insurance rate options. So far, the company has raised $39 million in funding.
Gabi's new multimillion streaming and cable TV and social media campaign offers to pay people called "Gabi" $9.61 to change their name on the platforms to "Get a Better Insurance." The figure was chosen because Gabi users save on average $961 per year when they switch coverage.
In the United States, people overpay for auto insurance by nearly $37 billion per year. Part of the problem is that marketplaces tout themselves as the platforms to compare insurance, but don't actually do so, causing people to miss out on the best deals. To date, Gabi is the only website offering true comparisons with real rates, leveraging people's existing policies. Yet, despite impressive growth, and great business results from previous creative campaigns, market research highlighted low brand recognition with the general public.
Funworks, which has recently worked with Ubisoft, Hint Water, and Sun Bum, won a pitch to work with Gabi back in February this year. The award-winning creative agency was tasked with helping improve Gabi's brand recognition in the crowded US marketplace. Funworks specializes in the science of creativity, and the concept for Gabi's recent campaign was sparked by improv and sketch comedy activities that challenged the team to look at their brand name through a fresh lens.
"Insurance is a very noisy category with lots of advertising full of over-promised messages centered around switching and saving," said Nick Fairbairn, Chief Marketing Officer at Gabi. "By teaming up with Funworks, we learned to lean into our fun and slightly imperfect acronym, without compromising the value we offer."
Rather than follow the industry norm and shout about their services, Gabi and Funworks opted for a tongue-and-cheek approach to boost brand awareness, honing in directly on the company acronym, and using humor to create a network of social media promoters who shared the same name.
Ray Hobbs, senior Copywriter at Funworks adds, "We wanted a smart way to flip the dynamic of Gabi only being a person's name. What we've ended up doing is converting a wall of blockers named Gabi, into an army of brand ambassadors"
The next stages of Gabi's campaign will target real social media influencers named Gabi to change their name to Get a Better Insurance and also to partner with a popular pet adoption service, which will pay all the adoption costs for people who name their new pets "Get a Better Insurance."
Links to the advertising campaign are listed below. Those interested in being compensated for their name change can sign up via the Gabi landing page.