TikTok launches 'Lead Generation' tool for brands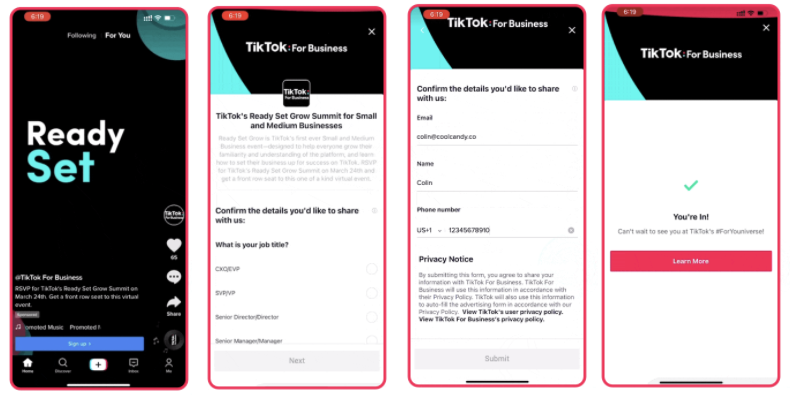 Social media platform TikTok has launched lead generation, a first-party solution through which advertisers around the world can generate leads and drive sales, as the popular social media platform looks to attract more advertisers.
Lead generation makes it easier for TikTok users to signal their interest in a particular product or service – spanning everything from the latest beauty products, fashion and food, to services like booking a test drive in a new car – by filling out a form with their information. For brands, this creates an engaging and user-friendly experience for their potential customers.
TikTok's Lead Generation also enables businesses to create fully customisable messages that's relevant to multiple customer segments.
Leads can then be downloaded manually or if integrated with a business' CRM, leads can be immediately activated. For businesses on TikTok, the information in these forms is vital to ensure that they are reaching interested customers in a respectable way.
With Lead Generation, when users submit their information to TikTok, a Privacy Notice will be displayed stating that we are collecting users' information for advertisers. Both TikTok's Privacy Policy and the advertisers' privacy policy will be linked in the form.
TikTok told us… "We want to support and empower businesses on TikTok with seamless opportunities to connect deeply with their customers while ensuring that our community feels comfortable and safe on the platform. This is of the utmost importance to us. As such, we're constantly building upon our platform, policies, and suite of ad products to empower businesses to tell their story while safeguarding the information of our community and secure our platform and user's data."