Auto Trader has worked alongside a futurologist to reveal its predictions for what the 2050 car will look like, predicting the technological developments and social functions of cars in the future.
After a surprisingly strong Christmas sales period, retailer hopes of a continuation of such growth into 2020 were dashed in January, with online retail sales growth dropping back to -0.4% Year-on-Year (YoY), according to new data.
Burger King's latest ad campaign takes the bold step of showing its signature burger decaying in a time lapse video to showcase its removal of artificial preservatives.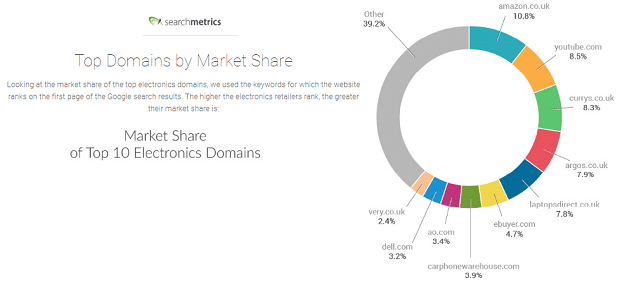 Amazon.co.uk is the most visible¹ website overall in Google's UK page one results when people search for consumer electronics topics such as computers, laptops, video and mobile phones according to a new study by Searchmetrics.