Premier League re-launches 'Boot Out Piracy' campaign in Hong Kong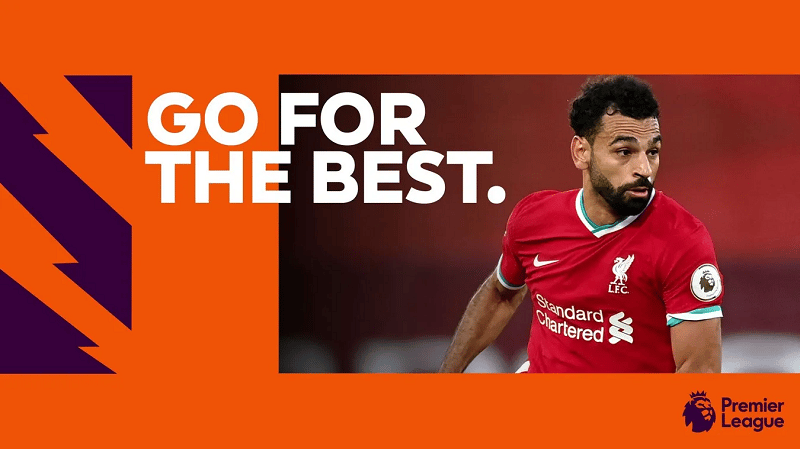 The Premier League has launched the second season of its 'Boot Out Piracy' campaign in Hong Kong to raise awareness of the dangers of viewing pirate content, as well as the compromised viewing experience offered by illegal streams.
The campaign highlights the risks that fans face by watching Premier League matches via unauthorised websites or streaming devices, including potential exposure to malicious malware or ransomware, which increases their risk of data theft and fraud. Their viewing experience is also likely to be disrupted by broken links, pop-up ads and delays.
The campaign will run across digital platforms, with content featuring some of the Premier League's top players including Manchester United's Marcus Rashford, Liverpool's Mohamed Salah and Tottenham Hotspur's Son Heung-Min. This is the second time the campaign will run in Hong Kong, having first launched at the start of the 2020/2021 season. Outside of Hong Kong, 'Boot Out Piracy' will also run in Malaysia, Indonesia and, for the first time, Singapore.
Premier League General Counsel Kevin Plumb said: "We are launching the 'Boot Out Piracy' campaign in Hong Kong for the second year in a row to continue building awareness of the risks involved in watching Premier League matches via illegal streams. We know these sites often contain malicious content and it is important passionate Hong Kong football fans realise that watching Premier League matches through these operators brings security risks and an unreliable viewing experience.
"We are working together with our broadcast partners and local authorities in Hong Kong and throughout Asia to protect fans from accessing pirate sites so they can watch our matches in the best and safest way. Educating fans on the dangers of viewing pirated content is a core part of our anti-piracy programme as well as the significant legal actions we undertake such as blocking sites and the prosecution of sellers of illegal streaming devices."
External research has shown a clear link between watching pirated content – including pirated Premier League content – and cybersecurity issues. According to research findings from intellectual property and data analytics company, White Bullet Solutions, 60 per cent of the most popular pirate websites in Hong Kong for illegally watching Premier League content carried advertisements considered risky, containing either fraud, malware, adult or gambling content.
White Bullet Solutions founder and chief executive officer Peter Szyszko said: "It is important for people to understand that visiting pirate websites or using pirate apps will greatly increase the risk of falling victim to cybercrime. The type of malware and ransomware we find on pirate websites and apps can be very serious – visiting them can put at risk all sorts of personal or financial information. Our clear message to consumers would be to think twice before taking a big risk and searching for an illegal stream."
Raising awareness among fans of the risks posed by illegal streams is just one part of the Premier League's comprehensive anti-piracy work in the region. Since the establishment of its Asia-Pacific office more than two years ago, the Premier League has initiated blocking action against illegal websites in Singapore, Malaysia, Indonesia, Vietnam and Thailand, and has worked closely with local authorities to bring criminal action against website operators and suppliers of illicit streaming devices across the region, including in Singapore, Malaysia, Thailand and Vietnam. The League is also a member of the Coalition Against Piracy which represents the creative industries across Asia-Pacific.
The 'Boot Out Piracy' campaign was developed with creative agency DDB Worldwide. In Hong Kong, the campaign is a collaboration between the Premier League and local broadcast partner, Now TV, the Pay TV Platform under PCCW Media Limited.
Derek Choi, Head of Pay TV, PCCW Media Limited said: "We are very supportive of the Premier League's anti-piracy work in Hong Kong and the wider region. As the official broadcaster of the Premier League in Hong Kong, we are committed to providing Hong Kong's community of passionate football fans with a high-quality viewing experience of all 380 Premier League matches on both Now TV and Now E OTT Platform, with selected matches available live in 4K too."