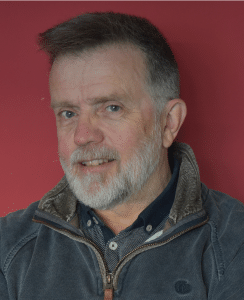 Kevin Madden
Digital Strategist (Publishing & Media)
A digital strategist focussed on developing the right approaches for content creation and publishing management for media clients to ensure they truly engage their target audiences.
Building websites is easy, but building deeply engaging online experiences is a rarity. The web has given brands the opportunity to create services and media properties to directly engage consumers and customers, and having award-winning publishing experience on your team is key for ensuring success. Kevin supports marketing transformation and business transformation by bringing leading-edge publishing thinking to every brand.
As the publisher of WhatCar magazine's digital edition, Kevin pioneered digital publishing in the 1990s before becoming a digital publishing director of the parent company, Haymarket.
He has been a leading figure in the UK digital industry, playing key roles in industry trade associations including the AOP and IAB.
While at Haymarket – before joining our team – he was a client of the Digital Training Academy, working with our senior strategists to run the Digital Publishing Strategy Academy for teams across their publishing business. Later as a client of Digital Strategy, he worked with us to develop the right content and syndication approaches for Haymarket that helped drive the step-change in digital audiences and revenues.
Kevin's publishing specialisms include B2C, B2B, newsletters, magazines, digital editions – and his digital specialisms include publishing management, content planning, technical strategy, analytics, and SEO.
Away from the world of digital strategy, Kevin is an active cyclist, enthusiastic grassroots youth football coach, a follower of the arts and lives in London.