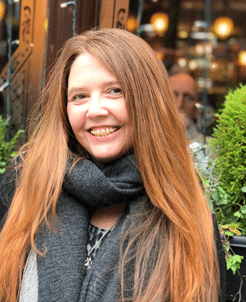 Gail Sinden
Digital Strategist
A communications and marketing strategist, Gail Sinden has over 20 years' experience in both the traditional and digital online marketing and corporate communications industry, working with a diverse range of brands in the digital space from online travel portals to luxury watches.
Gail is a corporate marketing strategist and skilled workshop facilitator helping drive marketing transformation and business transformation by bringing leading-edge thinking to every brand.
Gail creates practical roadmaps for guiding brands through the intricacies of marketing in a digital world to ensure they build a strong presence in digital channels.
Gail began her digital marketing career in the early 90's working for Teletext, the UK's pioneering mass-market digital content platform that pre-dated the web. As Head of Marketing she stewarded the brand and drove its product development, working on its early internet and Digital TV strategy and launching its award-winning online travel service in the late 1990s.
In 2001 Gail moved to the ground-breaking travel portal Opodo, the joint venture between some of the world's largest airlines to re-establish their role in online commerce and travel booking management. At Opodo she played a leadership role for the online retailer, helping build the brand from scratch. As International Head of Corporate and Consumer Communications, she led the Pan-European travel portal as it launched across nine markets in Europe.
Following Gail's time at Opodo, she took up a number of company directorships and acted as a Senior Communications Consultant and advisor to a range of companies, particularly within the travel and luxury goods sectors.
In her (somewhat limited) spare time Gail's latest pastimes include amateur dramatics, over-enthusiastic Zumba dance classes as well as being a fair-weather mountain biker.