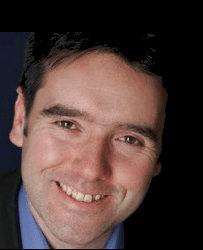 Viv Cole
VP Elearning
Viv heads the elearning team at Digital. His group develop the blended learning programs for partners such as Diageo, Unilever, Coca-Cola, and many more, designing the right mix of activities to create impactful online learning that supports face to face workshops.
Blended learning is key in marketing transformation and business transformation, enabling your messages to scale across the organization, and people to get the knowledge and skills they need to support your new vision.
His experience as a management consultant has directly impacted our partners' change management agenda, and he designed sections of the Digital Acceleration Program for marketing transformation.
A respected international strategy consultant, specializing in learning and development, he is passionate about creating effective user experiences and using evidence to inform creative decisions. He is a Director of the eLearning Network and judge of the E-Learning Awards.
A psychologist by background, Viv started his career at Deloitte where he worked in audit, consultancy and as a training manager, designing and facilitating programs worldwide. Moving into a portfolio career, Viv set up an elearning consultancy and helped found Digital Strategy Consulting.
Viv has been the Finance Director of two digital agencies, advised on one of the world's largest bespoke elearning implementations; chaired the Trainers and Developers Network; implemented change management programs; advised leading professional services firms on elearning strategy, and designed high-quality behavior-changing experiences in blue-chip organizations across several sectors.
Outside work Viv attempts to combine fatherhood with being a county chess player, playing euphonium on special occasions and table tennis on any occasion. He is very partial to a well-brewed cup of tea.