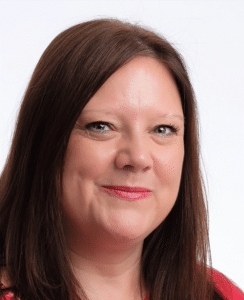 Jo Hyder
Digital Strategy Director
A marketing leader with 20 years of experience both agency and client -side, and is passionate about creating value for brands through the experiences they offer their consumers.
Jo specializes in leading client projects to drive marketing transformation, ranging from selecting new agency partners to creating the right marketing ecosystem for a brand.
Jo's career started out agency side working on key clients such as The Daily Telegraph, MasterCard and Coca-Cola. Coca-Cola was the catalyst to her switch to client -side, joining the Coca-Cola team to lead their program of work targeting a teen audience.
Naturally much of this was digital by design. From the development of mycokemusic, a forerunner to iTunes, to Coke Zone, a digital loyalty and CRM program, to establishing Coca-Cola's presence in social media – allowing Coca-Cola's Facebook community to influence the brand's direction – from new product development to which TV ad would be aired at Christmas. Jo established the digital marketing function within Coca-Cola Europe and led this team. Jo was responsible for the digital agency roster at Coca-Cola and pioneered a 'pressure test' pitch process which reduced the agency selection process for Coke Zone from 6 months to one month.
She joined Unilever to take the position of Global Digital Director for Foods to drive marketing transformation and business transformation., Aa newly created role, sponsored by the Category President, where her remit was to upskill marketers in the area of digital and promote best practice across the top 20 foods markets – which she delivered working closely with Digital Strategy Consulting.
The other part of her role was to create revenue opportunities for foods brands through digital technology. She developed a pilot recipe service available as a website and an app and then identified a smarter way to scale, resulting in Unilever acquiring a stake in a silicon valley start-up – Yummly. She consolidated all food brands' content marketing efforts, creating a content factory and a global recipe management system to enable content syndication and facilitate shoppable content.
Outside of work, Jo is a born traveller, carefully planning epic road trips and adventures for her family. She also enjoys cooking and singing and is busy raising her two sons.