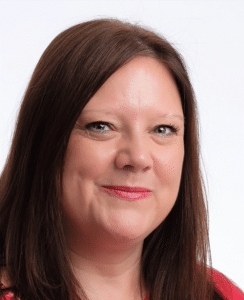 Jo Hyder
Digital Strategy Director
A senior marketing and digital strategist with over 20 years of experience leading programmes in organisations ranging from The Coca-Cola Company, to Unilever, media companies and Virgin Atlantic. Jo is passionate about creating value for brands through the experiences they offer their customers.
At Digital, Jo leads projects for our partners on integrated marketing strategy, customer-centricity, and ecommerce – as well as being part of the delivery team for global training programmes delivered face to face or virtually. Her background includes ecommerce agencies, start-ups, and the world's leading CPG organisations – a rich and diverse set of skills that can become part of your team.
Jo was at the forefront of digital innovation as far back as the early 2000s as digital became more and more important in engaging and connecting with consumers. At Coca-Cola, her role was to be responsible for their teen segment, putting her in prime position for digital innovation with an early adopter audience.
Her ground-breaking projects range from the development of mycokemusic (a forerunner to iTunes), to Coke Zone (the leading digital loyalty and CRM program), to creating the foundations for how Coca-Cola brands would leverage the emerging opportunities presented by social media. Jo became part of the global iCoke community, creating global playbooks to codify best practice for how brands approach website creation, content creation, search, and social amongst others.
After Coca-Cola's drinks portfolio, Jo joined the foods business at Unilever. As the Global Digital Director for Foods, her remit fell into two areas: driving digital transformation through the top 20 foods markets, upskilling marketers and promoting a consistent approach to best practice. This was when we first began working closely with Jo as Digital Strategy was brought in to lead the foods transformation, working with 100 foods brands, including Knorr and Hellmann's.
The other part of her role was to seek out revenue opportunities for the foods business leveraging digital. Projects included creating a shoppable recipe service, expanding that further by working in partnership with a Silicon Valley start-up Yummly in which Unilever went on to acquire a stake; the creation of a content factory and a global recipe management system to enable content syndication and facilitate shoppable content.
One of Jo's main passions in life is travel, which saw her take the role of Head of Digital and Customer Experience at Virgin Holidays. Bringing together three individual trading channels – online, retail, and call centre – working to create a more cohesive, unified customer experience.
A consistent trait of Jo's is to lift brands out of the day-to-day and consider the broader opportunity or problem space before leaping to a solution. Those that have worked with her will recognise the phrase 'what's the problem we're trying to solve'.
Jo lives in Surrey with her husband and two sons who are rapidly outgrowing her, and her faithful assistant Max, a black Labrador. When she's not leading digital transformation, Jo's obsession is travel, which she tries to do as often as she can.