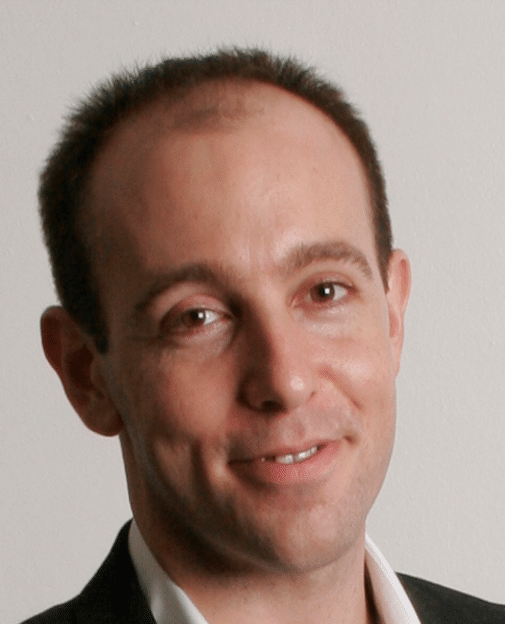 Danny Meadows-Klue
Chief Executive – Digital Strategy Consulting Group
President – Digital Training Academy
A marketing transformation leader and one of the founders of the digital industry. Danny has worked in 50 countries to help marketing leaders drive transformation, and more than 45,000 people have attended his talks and training courses.
Key programmes
Unilever: led the design and global delivery of their digital marketing transformation programme for Keith Weed to make Unilever "the best digital marketing company in the world"
Diageo: pioneered digital marketing transformation with the design and global delivery a skills programme that revolutionised Diageo's marketing approach
Coca-Cola: led the design and global delivery of their digital marketing skills transformation programme to drive a new level of integrated marketing across the business
Background
At the heart of the digital industry Danny Meadows-Klue is a multi-award-winning strategist who has pioneered digital strategy, marketing strategy and digital transformation for media groups, multi-national consumer brands, blue-chip organisations and governments. His specialisms include digital transformation, content strategy, social strategy, product development, brand stewardship, new market entry, organisational design, marketing process creation and change management.
As a digital industry leader Danny has helped launch more than a dozen digital trade associations around the world and lead dozens more UK and European industry initiatives. After co-founding the Interactive Advertising Bureau in the UK and Europe, he was invited to chair it for four years and then take the inaugural Chief Executive roles. As a government advisor he developed policy for several ministers and held office as a Commissioner for the regulation of Direct Marketing in the UK.
In education he has helped design and launch 5 university masters' courses in e-commerce, e-publishing, e-journalism and e-marketing, and continues lecturing in interactive media management and marketing. At the IDM he chaired the digital boards and examinations boards for 10 years, and for the last 15 years has helped steward the Journal of Digital, Direct and Data Marketing as a member of its editorial board.
As an accomplished author, lecturer, and commentator he is a familiar figure in the trade and national press, and broadcast media. He produced the first regular BBC television news programmes about the internet for BBC World and BBC News, which were broadcast twice weekly in 80 countries. Magazines such as New Media Age have acknowledged him as being one of the most influential people in the UK and European digital industry, and he has been nominated three times for lifetime contribution awards for interactive media. In 1999 his team were nominated for the first digital BAFTA and he is recognized by the UK government as one of the 100 founders of Britain's digital industry.
He started as a journalist and moved into digital in the early 90s with United News and Media where he had trained as a newspaper and magazine publisher, exploring pre-web digital channels for content distribution such as email, online databases and fax broadcasting. In 1995 The Daily Telegraph appointed him as brand manager of the UK's first online newspaper Telegraph.co.uk. He helped lead their network of 20 publications for five years, launching numerous news, magazine and TV programming sites, and stewarding the brand to win online Newspaper of the Year every year. At the start of 2000 he joined NBC's Internet business – one of the world's top ten online companies at the time – as European VP for Content and Product. He has run a range of digital businesses including: retailers, portals, search services, email, media brands and agency design services.
Away from the digital world, Danny is a compulsive traveller, keen mountain-biker, photographer, and when the waters are warm enough, a master scuba instructor.
Press centre
Get press quotes from our leadership team, download current press photographs, or watch recent TV interviews. Danny is available for comment and based near the TV news studios for BBC news and ITN news in central London.
https://digitalstrategyconsulting.com/press-centre/
Early career highlights
IAB: co-founder of the UK and European IABs, supporting strategist for 15 further countries
IAB: CEO and President in the UK and Europe (10 years)
Telegraph: publisher of the UK's first online newspaper www.telegraph.co.uk
Ecommerce: managing director of one of the UK's first ecommerce stores, Best Of British
Direct Marketing Commission: inaugural digital commissioner for regulating the UK marketing industry
Digital Content Forum: co-founder
BBC World: launched BBC television's first programmes about the Internet (BBC World)
Advertising Standards Authority: co-author of the first code of practice of advertising to be applied to the web
Institute of Direct Marketing: co-author of the first UK qualification in digital marketing
Institute of Direct Marketing: chair of the digital council and examinations board (7 years)
European Publishing Council: digital board (5 years)
Awards and recognition
UK website of the year: Winner (4 times)
Online newspaper of the year: Winner (6 times)
Best online game: Winner (Fantasy Football)
Nominated for 3 lifetime achievement awards for contributions to the UK Internet industry
Fellow: Institute of Direct Marketing
Fellow: Royal Society of Arts
Numerous client awards for training excellence
"100 founders": Recognised by the UK government as one of the 100 founders of the UK internet industry
Helped create 15 annual awards programmes for digital excellence in more than 10 countries
Judged more than 250 awards for excellence in marketing, digital products, social media, digital marketing, pharmaceutical marketing, international trade and customer service
More than 250 hours of conference keynote speeches