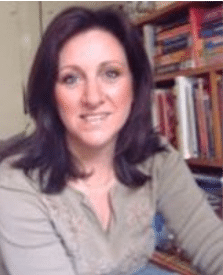 Beverly Barker
Senior Marketing Trainer and Business Coach
Beverly Barker is a world-class digital marketing training designer and tutor, coaching teams with the Digital Training Academy since 2008.
Beverly creates training courses for our learning clients, supports participants, and delivers face to face and distance learning as part of business transformation programs. Her specialism is marketing transformation and key areas include:
Headed learning for Google's 'Squared' initiative
Helped create and run university degrees in digital marketing
Marketing examiner for over 10 years
Part of our Digital Strategy team for over ten years
Senior lecturer and examiner (IDM)
As a marketing and communications professional, Beverly has dedicated her last 10 years to inspiring and teaching today's talent to succeed and disrupt the future.
Her focus on marketing transformation and business transformation has been concentrated in training. As head of Learning for Squared Online, the Google inspired Digital Marketing course, she created new approaches and structures for the world's leading digital business. Beverly has built up over 20 years of senior management and board-level experience in UK advertising agencies before becoming a trainer, working with the IDM, LSB University and others, specializing in communications strategy, teaching & researching across all areas of media, direct & digital, as well as coaching teams on data planning, testing strategies and using analytics to achieve objectives. Her experience includes senior roles working with brands & agencies.
Her involvement in digital began through the agency world where she trained as a communications planner, the last 10yrs specializing in digital, data & direct marketing communications solutions. She helped build the Carat Direct agency and brings hands-on practitioner experience to digital training as well as the academic underpinning of the instructional design and qualification creation.
As a trainer she held the 2012 "Educator of the Year" (IDM). Specialties: International Marketing (MSc IM), Direct marketing, Digital marketing, Data planning, integrated media planner/buyer, media strategy, IMC, international communication strategy, through-the-line comms planning, analytics, testing & attribution, etc.
Beverly is a Fellow of the IDM (FIMD), Masters in International Marketing (MScIM),
FHEA – Fellow of Higher Education Academy & PGCHE (PG Cert in HE).