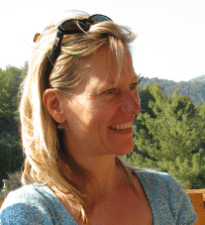 Ros Walker
VP Marketing Capability
A senior marketing capability leader with over two decades of experience in marketing capability and brand marketing developed during a 20-year career at Unilever where she led marketing capability globally.
Ros Walker leads on the creation of marketing transformation programs that embed learning and drive new behaviors across an organization at scale. Even the most inspiring training needs the right framework around it to become embedded and drive change and Ros leads the team that can design this for you.
Starting her marketing career at Unilever, Ros initially worked across a range of brands including Timotei and Ponds, followed by Sure/Rexona where she brought the dry tick icon back to the brand and lead one of the first successful pan-European initiatives with the launch of Big Ball Roll-On.
She left the European business to move to Unilever Brazil, to lead Seda Haircare. Ros helped relaunch the brand, positioning it as a brand that understood and celebrated Brazilian women, which resulted in 123% growth. She then went on to lead the Oral Care Category for Latin America and was the Global Brand Director for Close Up toothpaste. After three amazing years in Brazil, including three unforgettable carnivals, Ros returned to the UK to lead the Skin Cleansing and Care Category. She managed brands such as Dove and Vaseline and was responsible for the launch of Dove's "Campaign for Real Beauty" into the UK market. In 2003, she returned to pure Brand Development work to lead Persil / Omo Europe, establishing the Dirt Is Good positioning with a new European campaign and creating a highly successful concentrated liquids market.
After 16 years of brand marketing experience, Ros made the switch to marketing capability to deepen her expertise in brand communications. She became Brand Communications Director for Unilever's Marketing Academy, launching a new philosophy and approach to brand communications across the globe. Having found the world of marketing capability highly stimulating, she further expanded her marketing capability expertise, first taking on the leadership of the Marketing Academy and then becoming the Global Head of Marketing Capabilities at Unilever. Here, she was instrumental in Unilever's switch to digital, leading a global digital capability programme to transform Unilever's approach to digital marketing communications.
While at Unilever – before joining our team – Ros was a client of Digital Training Academy, working with our senior strategists to create one of the biggest digital capability development programs in the consumer marketing industry.
In 2012, Ros left Unilever to find a different way to balance her work and family life. She joined Digital Strategy Consulting to bring her hands-on marketing capability and marketing experience to the team. Outside of work, Ros loves singing and skiing and is finally taking up running after many years of resistance.