Valentine's seasonal marketing campaign: Cadbury 5 Star offers escape for singles (India)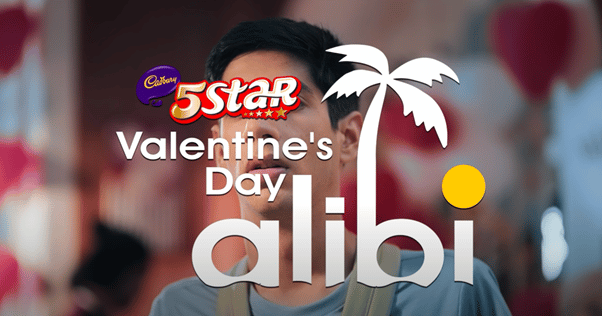 A powerful idea that brought a brand not connected with romance into the heart of the Valentine's Day conversation – with a competition that delivered humor and drove talkability.
Summary
Cadbury 5 Star hacked the established Valentine's Day advertising model
Created a competition idea that appealed to singles
Delivered an idea that drove talkability
Leveraged key cultural insights about Indian families and peer pressure
Delivered an idea that Mondelez could leverage in other markets for chocolate bar brands with similar positioning
Launched early to get ahead of the category campaigns and give a framing for them that Mondelez could benefit from
Challenge
How does a brand not linked to romance get noticed in an event all about romance? How can a small media spend get cut through and achieve talkability over the noise in the market? Could there be a way to use Valentine's Day to appeal to people beyond valentines couples?
The brand had excellent insights about the peer pressure Indian families put on their teenagers around Valentine's Day, and how to subvert attention.
Solution
Cadbury's 5 Star, took a humorous approach to Valentine's Day by targeting those not in couples. They highlighted the awkward question for all singles: 'What are you doing on Valentine's Day?'.
The ad film begins by showcasing classic Valentine's Day imagery, the flowery and embarrassing events, the cliches, and the category conventions for marketing.
The human tension this touches is what do you do on a day of couples, if you're the single one. And the solution to that tension is the offer of an island escape, with the perfect alibi. Tension, solution, alibi all work together to create a compelling proposition, and the humor makes it highly talkable. It's a campaign that's social by design, because without even needing to prompt people to share with their friends, it implicitly gets people sharing to single friends.
Mondelez hacked the category convention for Valentine's Day. This is disruptive marketing, executed at scale and with high production values.
Valentine's Day can be a nightmare for those not in couples. This shows real insight: from the tension about what a single person does on the day of couples, to the pressure from parents, to the creation of the alibi, and the role of a cousin's wedding.
Results
Quickly passed 25m views
Created significant discussion around a new hashtag #MyCousinsWedding
Social media sentiment analysis of comments showed that the brand succeeded in getting into the conversation in a way that was light-hearted, engaging, and genuinely got people talking
The nature of the talkability meant that far bigger budget traditional campaigns like Dairy Milk's 'How Far Will You Go For Love' helped amplify part of this anti-Valentine's Day campaign
Why it matters
This cut-through the clutter in a category where there's a high risk of campaigns feeling like wallpaper. While other confectionery brands were following the category conventions, Cadbury's found a radically different way into the conversation. It was a brave decision as an event to target as Valentine's Day isn't a cultural moment readily associated with this brand's personality: the creative leap was to discover a way into another conversation territory. This could be a permanent campaign tent-pole in the 5 Star diary for a decade or more. The brand could become famous for this, giving it a big idea it can leverage permanently as part of its brand essence.
Need more on seasonal marketing?