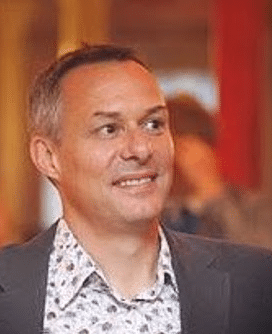 Andy Porteous
Digital Strategy Director
As SVP of Digital for Foods in Unilever, Andy pioneered new digital marketing approaches and the use of new digital platforms. He built relationships between start-ups and global brands and sat on Unilever's Marketing Leadership Team. Andy has more than 25 years' experience in brand marketing gained working on Unilever's brands across the globe.
He began his career in the UK, before moving to a succession of local brand marketing roles in South Africa, the UK, and Poland. In Poland Andy was VP Marketing for Unilever's food business and launched a number of brands that have endured as market leaders in the tea and margarine sectors. He led innovation teams in Germany, was global marketing VP for Becel in the Netherlands and Knorr in the UK and ran Unilever's European Dressings and Spreads categories while based in France and NL/UK.
After a spell as SVP for a portfolio of global brands (Hellmann's, Flora, Blue Band), Andy took responsibility for driving digital capabilities development and innovation for Foods globally as SVP Digital. In this role, Andy led the work to develop new approaches to using digital to build business: this included creating a set of digital tools purpose-built for foods; and in working with start-ups as a way of bringing innovation, speed and creativity into the corporate environment.
Andy was a member of both Unilever's Marketing Leadership Team and Digital Advisory Board; he also sat as an advisor to Unilever Corporate Ventures in the digital marketing area, was a Board member of Yummly Inc. (a recipe management platform) and mentored for the Springboard and Collider 12 accelerators.
Andy left Unilever in October 2013 to work on a range of opportunities in the marketing, digital and technology space. He is working with the Digital Strategy Consulting team on a number of clients.
His twitter feed claims he is a "Foody marketing and digital guy – running, foraging, wining and dining… and sometime muso" which just about sums him up!