YouTube brings breaking news to homepage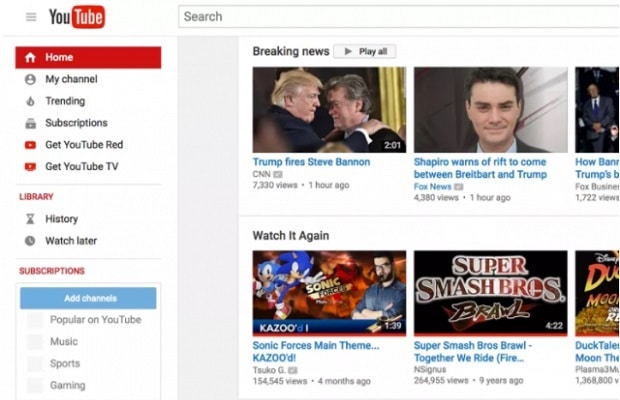 YouTube is reportedly rolling out a "Breaking News" section in people's feeds across all mobile and web platforms, as Google continues to tailor custom content playlists to users logged into Google Accounts.
Android Police reports that some users are seeing a Breaking News carousel at the top of the desktop and mobile versions of YouTube.
The breaking news section features stories from recognised news outlets on the current affairs in your part of the world.
It's not yet known whether Google is populating this section algorithmically or whether it will be hiring a team of editors to curate the news.
The move indicates that Google is trying to make YouTube more of a real-time news platform, to rival that of Twitter and Facebook, which has introduced a raft of features to help it surface important news faster.