Dr Amazon: Alexa to answer health questions via NHS partnership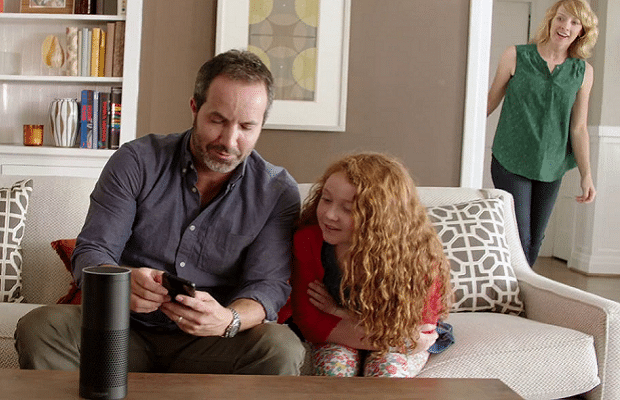 Amazon has stuck a deal with the NHS in the UK to give users health advice and diagnose their problems via the Alexa voice app.
Under the partnership, patients can receive NHS-verified health information through simple voice commands.
Amazon's algorithm will use information from the NHS website to provide answers to questions such as: 'Alexa how do I treat a migraine?' 'Alexa What are the symptoms of flu?' 'Alexa what are the symptoms of chickenpox'.
Health officials said the "world-first collaboration" would empower people to take more control of their own care.
The move has the potential to significantly reduce pressure on hospitals and GPs.
Health Secretary Matt Hancock said: "We want to empower every patient to take better control of their healthcare and technology like this is a great example of how people can access reliable, world-leading NHS advice from the comfort of their home, reducing the pressure on our hardworking GPs and pharmacists."
The technology will not allow Amazon to store any health data, so that advertising could be targeted at those using Ask Alexa for information about symptoms.
Although the Royal College of GPs has welcomed the move, it warned that independent research is required to ensure the advice given out is safe.
Its chairwoman, Professor Helen Stokes-Lampard, said: "This idea is certainly interesting and it has the potential to help some patients work out what kind of care they need before considering whether to seek face-to-face medical help, especially for minor ailments that rarely need a GP appointment, such as coughs and colds that can be safely treated at home.
"However, it is vital that independent research is done to ensure that the advice given is safe, otherwise it could prevent people seeking proper medical help and create even more pressure on our overstretched GP service."