Mastercard opens access to blockchain API for partner banks and retailers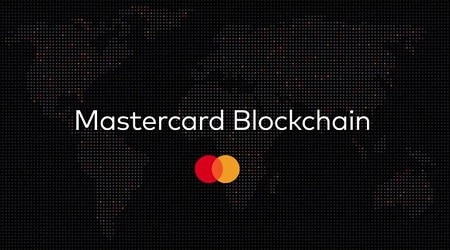 Mastercard is opening up access to its blockchain technology via its API published on Mastercard Developers.
A blockchain is a continuously growing list of records, called blocks, which are linked and secured using cryptography. Once recorded, the data in any given block cannot be altered retroactively without the alteration of all subsequent blocks, which needs a collusion of the network majority. Originally devised for the digital currency, Bitcoin, the tech community is now finding other potential uses for the technology.
Mastercard's blockchain solution provides a new way for consumers, businesses and banks to transact and is key to the company's strategy to provide payment solutions.
The Mastercard blockchain API will be part of the Money 20/20 Mastercard is opening up access to its blockchain technology via its API published on Mastercard Developers.hackathon in Las Vegas this week.
The company has tested and validated its blockchain and will initially implement the technology in the business-to-business (B2B) space to address challenges of speed, transparency and costs in cross-border payments.
The Mastercard blockchain technology will complement the company's existing capabilities including virtual cards, Mastercard Send and Vocalink to support all types of cross-border, B2B payment flows – account-based, blockchain-based and card-based.
There are four key differentiators of the Mastercard blockchain – privacy, flexibility, scalability, and most importantly, the reach of the company's settlement network.
Privacy – Mastercard blockchain provides privacy by ensuring that transaction details are shared only amongst the participants of a transaction while maintaining a fully auditable and valid ledger of transactions.
Flexibility – Partners can use the blockchain APIs in conjunction with a wider suite of Mastercard APIs to create a range of powerful, new applications. Software development kits are available in six different languages to make the APIs even easier to integrate.
Scalability – Mastercard blockchain is designed for commercial processing speed and extensibility by reaching consensus between a trusted network moderator and network participants.
Reach – Mastercard blockchain is integrated into the company's payment network that includes 22,000 financial institutions to move funds that have been committed on the blockchain.
"By combining Mastercard blockchain technology with our settlement network and associated network rules, we have created a solution that is safe, secure, auditable and easy to scale," said Ken Moore, executive vice president, Mastercard Labs.
When it comes to payments, we want to provide choice and flexibility to our partners where they are able to seamlessly use both our existing and new payment rails based on the needs and requirements of their customers."
Mastercard blockchain solution has the ability to power secure and seamless non-card payment transactions such as business-to-business payments and trade finance transactions. It also has the ability to power non- payment solutions such as proof of provenance that helps authenticate products across the supply chain.