L'Oréal hires Emarsys for Hong Kong digital push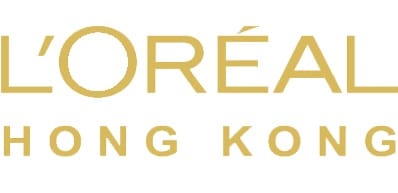 L'Oréal has chosen Emarsys to support its digital transformation strategy by providing highly personalised and automated marketing to consumers in Hong Kong.
The move will see it use AI across its email, SMS and social media channels to help deliver uniquely personalised marketing communications, and reach millennials more effectively.
L'Oréal brands set to benefit from this agreement include Giorgio Armani, Yves Saint Laurent, Lancôme and Urban Decay, amongst others.
The ability to provide Net Promoter Scores (NPS) provides a way of tracking consumer satisfaction and driving marketing strategy, content and creative to get the best results.
"Our ability to engage with consumer millennial and youth audiences more effectively, and deliver on the promise of our digital transformation strategy has been the driving force behind our marketing activities in the region," said Julien Raffin, Head of Digital and CRM at L'Oréal Hong Kong. "The combination of our close partnership with Emarsys, its local support and services, and the innovative, native technology has helped us to deliver great results in terms of consumer satisfaction and driving business. We have also enjoyed working with such an innovative brand that challenges the status quo and disrupts the martech market in such a creative, but highly organized and effective way."
L'Oréal has deployed the Emarsys AI-enabled cloud marketing platform, including Automation Center, Smart Insight, SMS and CRM Ads.
This allows L'Oréal to connect multiple data sources, better analyze historical behaviors of distinct consumer segments and create deeply personalized interactions during the consumer journey. The flexible platform also provides L'Oréal with the ability to experiment with and, in due course, deploy artificial intelligence (AI) marketing capabilities and achieve truly personal interactions with consumers, at scale.
"Consumer satisfaction and effective engagement with key demographics, such as millennials and youth audiences, can only be achieved through effective personalization across multiple channels," says Ofri Cohen, Managing Director at Emarsys Hong Kong. "Our local leadership, implementation and solutions teams have provided L'Oréal with the platform and support to achieve this. The Emarsys AI-enabled marketing cloud also provides a flexible, scalable platform that can support L'Oréal's ambitions in the region as it consolidates on its leadership in the beauty industry and reaches new audiences."
L'Oréal has also engaged with Emarsys Strategic Consultancy team to drive great Return on Marketing Investment (ROMI) and more effectively leverage insight from its AI-enabled Smart Insight solution, as well as employing the Emarsys Professional Services team to execute on omnichannel marketing campaigns on its behalf.
The Emarsys Marketing Cloud integrates consumer intelligence, personalization, predictive recommendations, and omnichannel marketing at scale, and across all devices and social channels into a single cloud-based platform. By combining machine learning and AI, the platform converts raw consumer data into a deep understanding of each consumer's identity, creating highly personalized consumer experiences and journeys.