Beeswax expands 'Bidder as service' ad platform with new EMEA team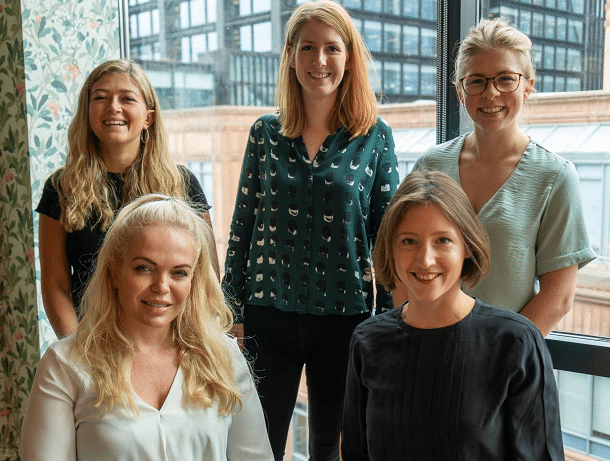 Ad tech firm Beeswax is expanding in Europe with the appointment of four new team members to help more businesses across EMEA improve their branding and performance on programmatic video, native and display advertising.
Billed as a Bidder-as-a-Service marketing firm, Beeswax differentiates itself from typical demand side platforms ("DSPs") with a solution that lets clients deploy their own bidding algorithms, to tailor supply integrations to their needs, and to receive unfiltered raw log data files.
Bringing experience from technology vendors, publishers and agencies the new recruits will be based in Beeswax's London office reporting to Commercial Director EMEA, Cadi Jones.
Formerly VP of Platform at Rezonance, Charlotte Seagers joins Beeswax as Enterprise Account Manager to develop executive relationships with Beeswax customers. She will consult on strategic opportunities to grow their business through custom algorithms utilising their first party data, and transparent reporting and analytics.
Hannah Cooper is appointed as Programmatic Trading Specialist, EMEA working with clients on customised algorithms and creating bespoke advanced mathematical scripts to optimise their results from Beeswax's Bidder-as-a-Service. She is joined by Gemma Coffee, Sales Director, EMEA at Beeswax who brings more than ten years of sales and business development experience most recently as Partnerships Director at GroundTruth.
They join recent recruit Flora Evans, Solutions Consultant EMEA. Bringing six years of EMEA experience from Rubicon Project, following a stint at Amazon and other technology companies, Evans works with EMEA clients in the transition to Beeswax's Bidder-as-a-Service to optimise the onboarding process.
Cadi Jones, Commercial Director EMEA at Beeswax, adds, 'These additional team members will help grow our business in EMEA and improve results for customers. Gemma Coffee brings more than a decade of solid experience to the existing sales team at Beeswax and will reach more next-generation marketers looking to optimise the in-housing of their programmatic activity and media companies taking a more strategic approach to programmatic advertising.
'Flora Evans uses her advanced technical knowledge drawn from years of experience in the advertising industry supporting premium publishers to ensure brands and media companies seeking to transition from legacy Demand-Side Platforms to Beeswax can do so swiftly to maximise their returns.
'Charlotte Seagers's excellent strategic consultative skills and technical experience will help support customers in growing their businesses, alongside Hannah Cooper's brilliant combination of practical and academic mathematical knowledge to optimise the performance customers see from Beeswax's platform on an ongoing basis.'
Beeswax's Bidder-as-a-Service solution allows next-generation marketers to access a highly customisable RTB (real-time bidding) bidder in the cloud without the overhead and complexity that deploying a custom bidder usually entails.
Beeswax customers get all of the elements they need to successfully bid on programmatic RTB advertising: access to supply, bidding algorithms, a clean user-interface, APIs, and reporting and analytics. A