Mailgun buys Mailjet to expand email marketing tech worldwide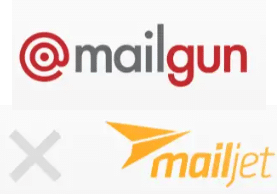 Email marketing platform Mailjet has been acquired by the Thoma Bravo backed Mailgun, a leading US based email delivery platform.
The two email solutions are joining forces to extend a full range of email creation and deliverability capabilities to 90,000 companies in over 150 countries. This means developers and marketers from around the world will be able to deliver better email at scale.
More than 160,000 organizations worldwide already benefit from Mailgun's email API solutions to deliver their transactional and marketing email. Now, the two brands together will serve over 290,000 companies in over 150 countries and make it easier for both developers and marketers to send smarter.
"Email was the foundation of the internet, and it continues to be a mission-critical component of life and business today, as the highest ROI activity compared to all other marketing channels," said Will Conway, CEO of Mailgun. "With Mailjet now a part of Mailgun, the combination of Mailgun's developer ethos and API orientation and Mailjet's multi-language support and intuitive GUI will enable our customers to improve their deliverability and achieve even better results from their email."
"We continue to see tremendous growth potential in email technology," said Hudson Smith, Partner at Thoma Bravo. "Both brands have defined their own unique positions in the market, with Mailgun focused on developers and technical teams and Mailjet geared to marketing audiences. We look forward to helping the team achieve its vision by providing the experience and resources of Thoma Bravo."