Cannes Lions 2019: Top 10 YouTube video ads since last year's festival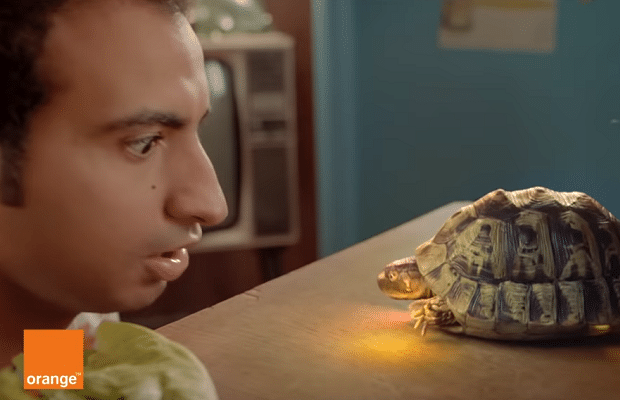 With Cannes Lions 2019 on the horizon, YouTube has released a special edition Cannes YouTube Ads Leaderboard marking the most popular global video ads since last year's festival.
The winners leverage some of the most powerful components of best-in-class advertising.
The Cannes Leaderboard manifests a distinct trend on YouTube towards long-form content, with winning ads averaging 1 minute and 46 seconds in length.
Viewers are choosing to watch beyond the first 5 seconds of the ads, meaning brands need to be deliberate about how the story unfolds to hold attention.
The result is a story arc with a more compelling, dynamic hook at the outset; dessert first. Ads continue to unfold with uptempo cadence, unexpected moments, and multiple story peaks to keep viewers engaged.
Amazon's "Not Everything Makes the Cut" is a perfect example. There is a whisper of "a lot of fails" to pique curiosity, followed by multiple celebrity cameos and culminating in a world-wide power outage.
Roya Zeitoune, YouTube Culture & Trends Lead for EMEA, said: "The Ads Leaderboard winners tap into the things that make for successful ads. Some evoke an emotional response (LG, Nike), others use humour (Amazon, Orange, Apple, Turkish Airlines, Bosch), or celebrities (Shopee, Nike, Samsung, Coca-Cola, Amazon), or a combination of those three elements. These brands tapped into some of the most effective ingredients for ads."
These ads represent 388M minutes of watch time and 276M views for the whole leaderboard.
• Global success: The top three spots belongs to ads from Brazil, Egypt and the US, with Vietnam and India following, showing that successful ads are gaining views from all across the globe.
• Celebrity celebration: This year's list has some star power with Harrison Ford in Amazon's Alexa hit, LEGO playing it up for Turkish Airlines and K Pop band BLACKPINK rocking the Shopee app.
• They got the feelings: Nike tugs at our heartstrings with emotional stories, while Bosch and Orange make us laugh.
• Techie tech: Apple and Samsung put their products front and center while playing to their audiences needs.
For more on YouTube's program of activities at Cannes, visit the dedicated website.
Cannes 2019 YouTube Ads Leaderboard list and global views until June 2019:
1. Coca Cola: Vai no Gás
Brand: Coca Cola, Brazil
Media Agency: JWT & Kolab/McCann
Creative Agency: JWT
2. Amazon: Not everything makes the cut
Brand: Amazon
Media Agency: Rufus
Creative agency: Lucky Generals and Amazon Internal Creative Team
3. Orange: Orange Go
Brand: Orange
Media Agency: N/A
Creative agency: N/A
4. LG Vietnam
Brand: Vietnam
Media Agency: VietBuzzAd (VBA)
Creative agency: VietBuzzAd (VBA) and HSAd Vietnam
5. Apple: iPhone XS — Growth Spurt
Brand: Apple
Media Agency: OMD
Creative agency: TBWA\MAL
6. Shopee: Shopee Birthday Sale Blackpink
Brand: Shopee
Media Agency: In-house
Creative agency: In-house
7. Turkish Airlines: LEGO presents the safety video
Brand: Turkish Airlines
Media Agency: People Initiative
Creative agency: Warner Bros
8. Nike: Crazy Dream
Brand: Nike
Media Agency: SapientRazorfish
Creative agency: Wieden & Kennedy
9. Bosch: #LikeABosch
Brand: Bosch Global
Media Agency: OMD
Creative agency: Jung von Matt/Alster
10. Galaxy Note9: Fortnite Supply Drop
Brand: Samsung
Media Agency: Starcom
Creative agency: –
The YouTube Cannes to Cannes Ads Leaderboard is a list of the top 10 most popular video ads globally from Cannes 2018 until June 1st 2019. The ranking is determined using some of YouTube's strongest signals of viewer choice – including factors like watch time, views, and mix of paid/organic views.
Cannes YouTube Ads Leaderboard total stats:
• 276 Million views for the whole Leaderboard
• 388 Million minutes watched