eCommerce revenues rose 3,800% on Black Friday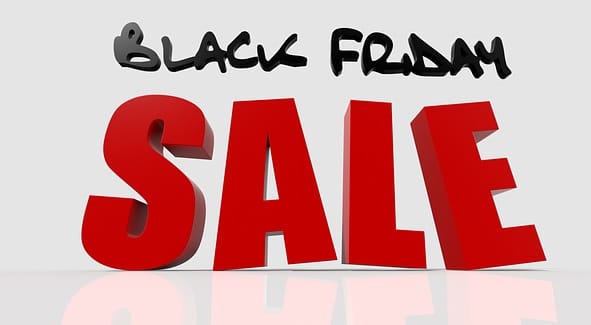 Online retailers coped with 10,000 queries per second and enjoyed 100% service availability on retail's most demanding day, according to new research.
Data released by eCommerce automation specialist, Apptus, has revealed the impact of Black Friday online. Key sectors like home electronics, fashion and media saw huge surges in traffic, orders, revenue and, in some cases, profit.
Compared with trading data from the same period on Friday 17th November:
On Black Friday, home electronics user sessions rise by 280%, orders by 2232%, and revenue by 3358%
Media retailers saw user sessions rise by 570%, orders up by 1969%, revenue by 3809%, and profit rise by an impressive 1344%
Fashion enjoyed a doubling of user sessions (up 108%), orders were up 1469%, revenues rose by 1242%, and profit rose by a massive 1302%.
These sectors showed the most significant gains on Black Friday – and Apptus clients including Stayhard, Nelly, Junkyard, CDON, Ginza, DustinHome and Mediamax all enjoyed outstanding online trading performance.
Meanwhile, across all sectors, online retailers using Apptus eSales were dealing with up to 10,000 queries per second – all told, the eSales platform served 400,000,000 queries on Black Friday.
Commenting on the data, Michael Ericsson, VP of Customer Success, at Apptus said: "Naturally, in-store footfall grabs all the attention on Black Friday, but this data suggests the impact online is even greater. It's hard to imagine any physical store coping with a 15-fold increase in footfall, which is exactly what fashion retailers saw online. "It's particularly interesting to see profitability up so strongly, given the focus on price cutting on Black Friday. A ten-fold increase suggests highly successful merchandising strategies were in place, though of course, eSales' AI capabilities will undoubtedly have helped here."
On Black Friday, Apptus eSales customers enjoyed 100% availability and no degradation to site performance, including page loading. That's despite the huge traffic spikes that occurred at peak trading times.
Ericsson continued: "Black Friday is the day when eCommerce platforms and merchandising solutions are really put through their paces. We're delighted to play a role in helping our customers succeed on such an important day.
Apptus eSales is purpose built to deliver the speed and scale that is so important in the rugged, demanding online retail space, where any kind of performance lag has a direct impact on sales. That is why it copes so effortlessly on Black Friday. Even at peak trading, our servers were nowhere near their peak processing capacity."
Source: www.apptus.com