Seven in ten shoppers say sharing data with retailers 'isn't worth the spammy marketing'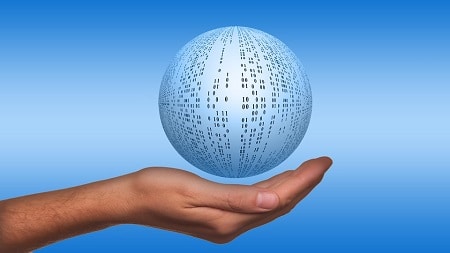 The vast majority (91%) of shoppers are open to sharing data with brands and retailers so long as they won't be served any intrusive ads, according to new research.
As non-essential retail reopens in the UK, 71% of shoppers cite marketing bombardment as the main deterrent from connecting with brands via mobile in-store.
The global study by retail innovation agency Outform show that customers don't see the payoff as being worthy enough to part with personal data.
The results come from a study conducted in January 2021, surveying a representative sample of 2,000 global respondents on how coronavirus has changed shoppers' habits and attitudes.
Despite their resentment to online marketing techniques, nine in ten (91%) shoppers would be up for sharing their data if they were assured they wouldn't be served any intrusive ads. Moreover, six in ten (58%) are more than happy to share their data if they can easily opt out or unsubscribe.
It's no surprise, then, that just two in ten (22%) people actually use brands' apps in physical shops – a strong indicator that the current model of store-to-screen engagement isn't working.
Those who do use apps in-store are reaping the benefits, though. Three quarters (74%) use them to access loyalty schemes, and more than half (54%) of those who do use apps are happy to share data if they receive access to better pricing, discounts and exclusive offers in return.
Simon Hathaway, Group MD EMEA at Outform, says: "We've seen in-store tech like the QR code gain popularity under the pandemic, and while this is a sign of the public warming to an in-store mobile experience, there's clearly some way to go.
"There is a win-win scenario, in the form of a digital handshake: where retailers and brands use tech to connect a shopper's data to their owned apps and platforms in a secure, friendly way. There's clearly a hunger for utility when it delivers convenience and value, and uptake would be high if the bombardment of irrelevant ads and marketing (even if it is just perceived) could be avoided."
The research was undertaken in partnership with Proof Research & Strategy. A total of 2,000 people were surveyed across the UK, US, Germany and the Netherlands in January 2021.