End of an era: Yellow Pages to stop printing next year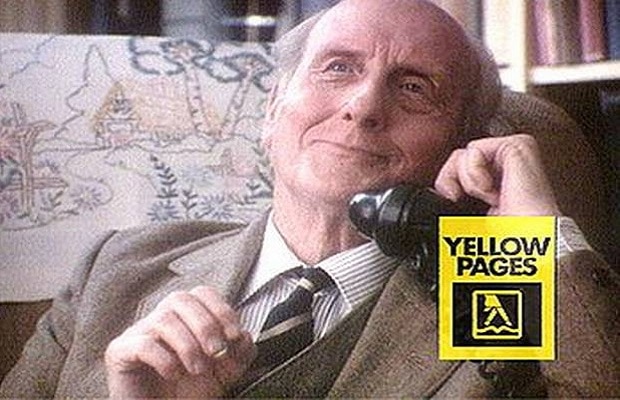 Iconic classifieds business directory Yellow Pages will stop printing from January 2019 after more than five decades to go online-only, its owner Yell has announced.
Yell has taken the decision to fully digitise the business, ending the publication's 51-year run.
The first of the 104 final editions will be distributed in Kingston in January 2018, and the last will be sent out a year later in Brighton, where it was first published in 1966.
The last of the yellow books will be delivered in 2019 in Brighton, where the first edition was published as a classified section in 1966.
The company will print 23m copies of the final editions, which Yell hopes will become a souvenir.
Richard Hanscott, CEO of Yell said: ''After 51 years in production Yellow Pages is a household name and we're proud to say that we still have customers who've been with us from the very first Yellow Pages edition in 1966. How many brands can say they've had customers with them for over 50 years?"
The publication became famous for its advertisements, including the "JR Hartley" campaign in the 1980s and the "French Polisher".
It was a vital tool for finding service providers and tradespeople, but the rise of social media and Google have reduced demand for printed directories.
Yell, part of Hibu Group, says it aspires to "help a million businesses be found, chosen and trusted by more customers online by 2020".
Instead of the Yellow Pages, Yell will offer a free listing to businesses on yell.com.
"Like many businesses, Yell has found that succeeding in digital demands constant change and innovation," Hanscott continued. "We're well placed to continue to help local businesses and consumers be successful online, both now and in the future.''
The group launched the first electronic delivery of classified directory information in 1987 alongside Talking Pages.
With the rise of the internet, Yell launched yell.co.uk in 1996, offering transactions on the site a year later.
BT sold the Yellow Pages for £2.1bn in 2001 to private equity companies, subsequently launching a new telephone service and bringing the number of Yellow Pages published to 102.