Pinterest launches 'Interests' mobile widget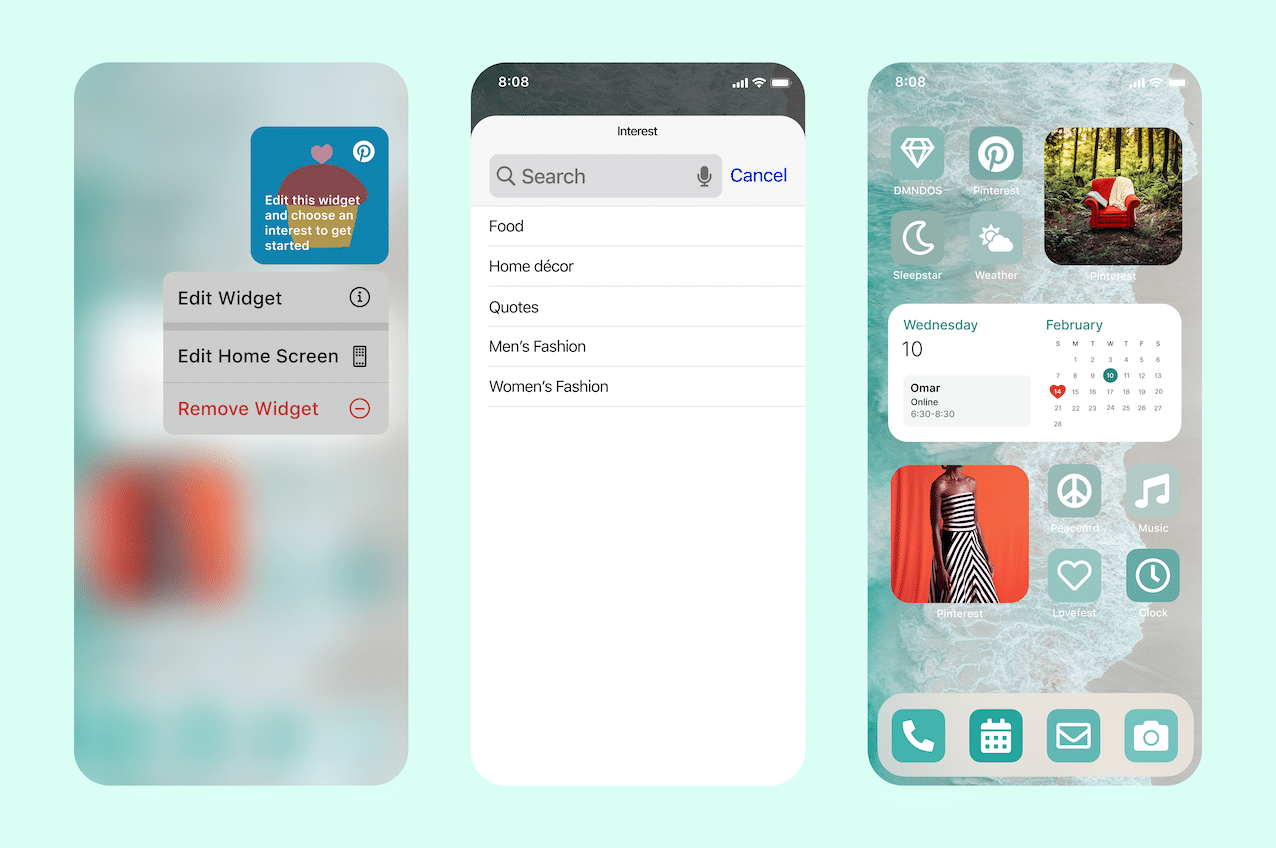 Pinterest has launched a new widget option for iOS that lets Pinners choose their interests and have them served to their home screens daily.
Pinterest introduced its own iOS 14 widget back in October with more than 2 million users globally have added it to their home screens. Now Pinterest wants to make it easier for them to "access the content that they love most and get a daily dose of inspiration and ideas."
As a result, Pinterest is now adding a new 'Interests' widget option that lets users choose their top interests and have related content appear within the widget every day.
With this latest update, Pinners will be able to select from a range of interests including:
• Home Decor
• Food
• Men's & Women's Fashion
• Quotes
The new app puts more focus on broader discovery, which Pinterest is hoping will increase shopping behaviours as a result.
The new widget is available now to Pinners around the world.