Google Pixel 2: is this the end of the smartphone era (and the beggining of AI phones?)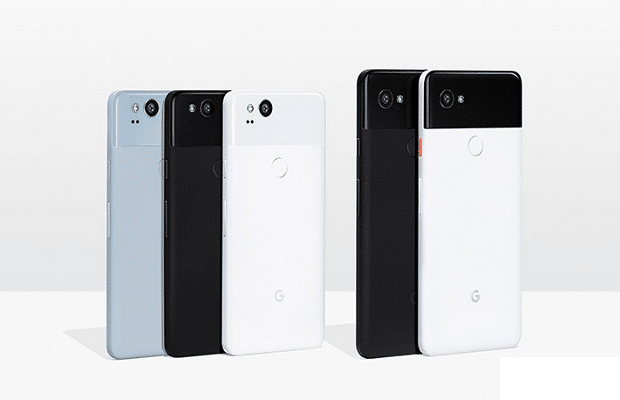 Google has unveiled its latest Pixel phone, emphasising its artificial intelligence software features over the typical hardware boosts that usually form the focus of smartphone product launches.
At the launch of Google's Pixel 2 phone in San Francisco today, CEO Sundar Pichai acknowledged smartphone features were "levelling off" and said it was hard to develop exciting new products based on hardware alone.
Google said it is in a transition from a "mobile-first" company to an "AI-first" business.
The machine-learning part of artificial intelligence is one of Google's strengths.
Neural machine translation now understands 96 languages and does 2 billion translations per day.
During the presentation, Google showcases a live translation featuring a woman speaking Swedish — while wearing wireless Google Pixel Buds headphones — to a person holding a Google Pixel phone and speaking English.
While Samsung's Galaxy S8 and Apple's iPhone X have redefined what a smartphone can look like, Google was keen to emphasise how the the Pixel is the "intersection" between hardware, software and artificial intelligence.
Both the Pixel 2 and Pixel 2 XL have a camera that Google claims is the best on any smartphone; they both have features such as the squeezable body, which activates Google Assistant; and neither have a headphone jack.
At £629 and £799 respectively, they're squarely at the premium end of the market, if not in the iPhone X's four-figure territory.
HTC is responsible for manufacturing the smaller Pixel 2 model while LG produces the XL, apparently in an attempt to avoid the supply delays that plagued last year's Pixel.
One feature that will be interesting to amrketers is Google Lens, a new image recognition feature that allows you to scan everyday objects with the camera to learn more about them, or scan flyers and business cards save phone numbers and email addresses to your contacts.
Currently, in its early stages, Google Lens builds on Google's advancements in computer vision and machine learning, combined with Google knowledge graph which underpins Google Search. At the start users can look up landmarks, books, music albums, movies, and artwork, right from Google Photos on your Pixel. Both phones have Snapdragon 835 processors and 4GB RAM. Though there is some bad news as the headphone jack is gone. The phone will support an "Always On Display" this year, to show the notifications and time.
Google also announced a refreshed Daydream View VR headset which can be paired with Pixel 2 or any Daydream-ready phone. It sports a premium fabric that makes the headset soft and light and will be available in Charcoal colour for Rs 7,999 on Flipkart.
The company also launched smaller smart speaker "Home Mini", a larger version called "Home Max", high-performance convertible Chromebook called PixelBook and "Google Clips" action camera. Google Home Mini is priced at $49. Reimagining the sound, it also launched Google Home Max, with 2-inch tweeters and 4.5-inch woofers for amazing audio with 'SmartSound' powered by Google Assistant that automatically tunes sound.
Google has also followed Apple's lead in ditching the headphone jack, a strange move because it gave the iPhone so much stick last year. Instead, there's a dongle for plugging your headphones into the USB-C charging port.
View the highlights from the launch event below: