Disney ditches Netflix to start own online streaming service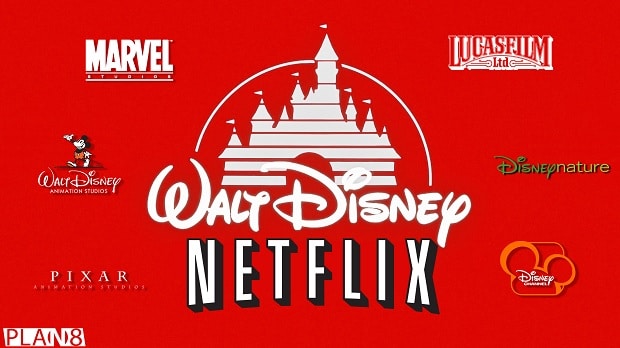 Media giant Walt Disney, owners of the Star wars and Marvel franchises, plans to start its own online streaming services in the US, ending its current deal with Netflix.
Disney said its distribution deal with Netflix for new Disney and Pixar movies would end in 2019, with discussions ongoing about the fate of Star Wars and Marvel franchises. The news sent Netflix shares down almost 3% in after hours trade.
This news came about as Disney announced on Tuesday that it would acquire a majority stake in a video-streaming company called BAM Tech.
Currently, Disney has an exclusive deal with Netflix for streaming its films and TV series; the deal began in 2012 and expanded last year.
Terms for that deal, particularly its expiration date, were never publicly disclosed. It's possible that the Netflix deal's expiration will line up perfectly with the launch of what Disney describes as "the exclusive home in the US for subscription-video-on-demand viewing of the newest live-action and animated movies from Disney and Pixar."
This paid online service will also include a selection of classic Disney and Pixar content, along with "original movies, TV shows, short-form content, and other Disney-branded exclusives" made exclusively for the streaming service.
The company made the announcements on Tuesday as it reported an almost 9% fall in quarterly profits and little change in revenues compared to the same period in 2016.
Disney boss Robert Iger said the streaming services "mark the beginning of what will be an entirely new growth strategy for the company".
Disney has already launched its own subscription-based video streaming service in the UK.
Disney Life was introduced in 2015 and features many of the company's films, music, books and television programmes in a single app.
With the digital push, Disney is trying to insert itself into territory currently claimed by Amazon and Netflix, which have won audiences with a combination of original programmes available on-demand and a business model focused on monthly subscriptions instead of advertising.
Iger said making Disney and ESPN content available on standalone sites and apps is a better bet in the long run than continuing to rely on cable television, movie theatres and licensing agreements to distribute its work.
"It's not just a defensive move," Mr Iger said. "It's an offensive move."
As part of the online push, Disney plans to take majority ownership of BAMTech, a video-streaming company started by Major League Baseball. Disney will pay $1.58bn (£1.2bn) to increase its stake in the firm from 33% to 75%.
Disney also plans to increase its investment in movies and television series to produce more original content for the streaming service, Iger said.
Disney hasn't decided how much the streaming services will cost, but the company's goal is to reach a wide audience, Iger said.