Case study: Isbank virtual banking bot boosts brand awareness and transactions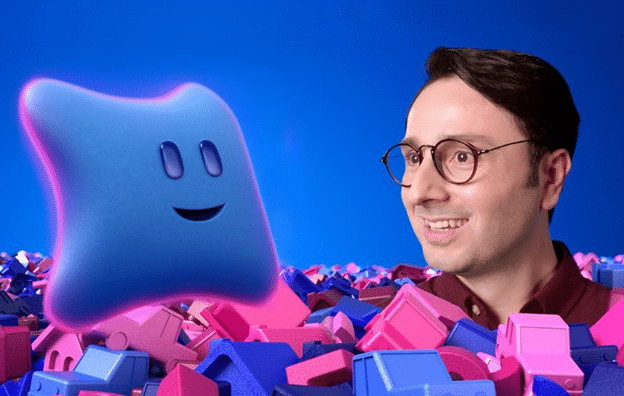 Isbank became the first Turkish bank to offer a chatbot to provide one-on-one financial assistance to its customers. This case study looks at how the creation of AI-based personal assistant named "Maxi" grew its app users by 2 million in just 5 months.
Challenge
Isbank customers have had 24/7 access to banking services for more than 10 years, and these the bank's apps provided an efficient and user-friendly customer experience. However, its mobile banking has missed out on the advantages of face-to-face conversation and the more personalised experience that is provided in physical branches.
With advancements in natural language processing and machine learning technologies, it became possible to provide human-like experiences at the mobile banking level with the use of personal assistants.
Isbank surveyed Turkish financial customers to learn what they knew about artificial intelligence and virtual assistants, how much they used them in their daily lives, if they would want to use such services for banking, and what their concerns and expectations would be.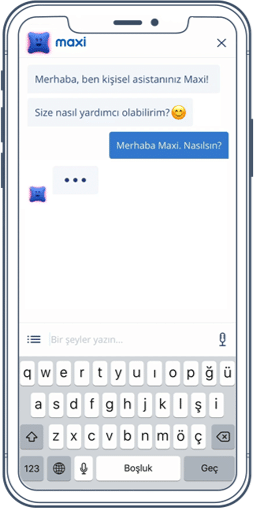 Solution
Based on the results from this research, Maxi was created in November 2018 and launched in December 2018. The chatbot was developed to be compatible for with target audiences who were between the ages of 18 and 45.
The launch was the first time Isbank ran a large campaign without using TV, only digital media and radio. Simply explaining Maxi's multiple capabilities in a single video did not match digital media consumption habits, so instead, Isbank highlighted Maxi's numerous features with multiple videos that were targeted to different audiences.
Isbank's consumer research resulted in four persona profiles that would deliver the most valuable impact:
Working fathers
Working mothers
Retired, senior women
Young gamers
The strategy was to share both short and long versions of the video using algorithms and retargeting. Isbank also used social media ads, advertorials, and radio advertising to promote Maxi.
Because Maxi was accessible through Isbank's mobile payment app, Maximum Mobil, and in its mobile banking app, IsCep, 80% of the overall campaign budget was dedicated to mobile.
Results
Because this was Isbank's first AI-based product launch, the Maxi campaign could only be measured against the mobile campaign for IsCep, "IsCep Cep Yilmaz," which ran in 2017.
IsCep Cep Yilmaz campaign:
Average video completion rate: 26.17%
30 million impressions
21 million unique users
Maxi campaign:
Average video completion rate: 40.76% (a 54% increase)
44 million impressions
41 million unique users
Two months after launching, Maxi had one million users and eventually became compatible with Siri Shortcuts and Google Assistant — the only Turkish bank app to do so.
Five months after launch, Maxi had more than three million users, had conducted 10 million conversations, and had transferred $10.5m.
For the Maxi launch campaign on YouTube, Isbank saw increased brand lift results for all four of its target audiences:
Working fathers:
Brand awareness: 45.9% increase
Product interest: 107% increase in searches for the word "Maxi"
Working mothers:
Brand awareness: 68.9% increase
Ad awareness: 75.1% increase
Product interest: 160% increase in searches for the word "Maxi"
Retired senior women:
Brand awareness: 88.2% increase
Ad awareness: 99% increase
Product interest: 169.6% increase in searches for the word "Maxi"
Young gamers:
Brand awareness: 53.82% increase
Ad awareness: 64.1% increase
Product interest: 228.6% increase in searches for the word "Maxi"
Why it matters
Growing from 1 million to 3 million users doesn't happen by accident. Marketers should look at how new technology can solve old problems and find fun, engaging ways of meeting customer demands. Now more than ever people are looking for ways to interact with their finances online, rather than the high street. Maxibank were ahead of the crowd in their market with a personalised chatbot that was actually fun to use. Rather than stay static, the team continued to improve the service with Siri and Alexa integration.